How This Summer's Mercury Retrograde Will Affect Your Mood, Based On Your Zodiac Sign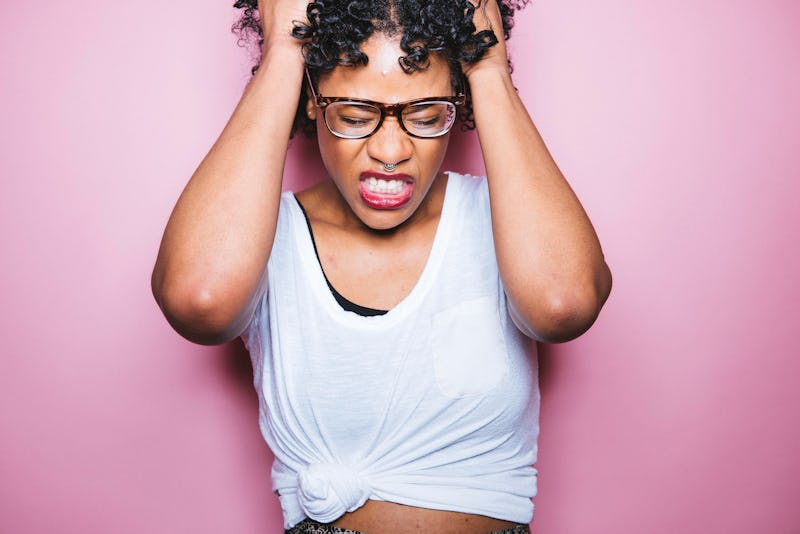 BDG Media, Inc.
Mercury retrograde has a frustrating way of creeping up on us and wreaking havoc on our plans. At least if you subscribe to that kind of thing: Among people who put stock in astrology — and a relatively high proportion of millennials seem to — Mercury retrograde tends to incite a kind of low-grade panic every time it rolls around, because it essentially functions as a little gremlin gumming up life's gears. And it takes a toll on our moods, derailing productive conversation.
"Mercury is the planet of communication and thought process," witch and astrologer Valerie Mesa tells Bustle. "He governs everything from our text messages to our emails, cars, transportation, reminders, technology." Mercury, the messenger planet, dictates the small daily details we're wont to overlook, but really shouldn't — we realize just how important the little things are when retrograde throws them out of whack and our systems go haywire.
When Mercury retrogrades — which it will on July 26, 2018 — it appears to scoot backward across the sky: The messenger planet makes a much tighter solar orbit than earth does, creating an optical illusion of retro motion. As it backtracks, we earthlings may feel that Mercury hurls wrenches into your best laid plans from its celestial perch, and pours molasses into the communication cogs. As a result, everything proceeds at an excruciatingly slow pace, messages get muddled, checks get lost in the mail, electronics go on the fritz, and answers to your burningest questions generally just don't arrive. And this summer, Mercury retrogrades in Leo, which will have consequences for the way we interact with one another.
"In Leo, Mercury is big bold expressive, because Leo is zodiac royalty."
"In Leo, Mercury is big bold expressive, because Leo is zodiac royalty," Mesa says. "Leo loves to be center of attention, and when Mercury's in Leo ... we're all more colorful, theatrical, expressive, Leo-like."
She says you may notice that conversations becoming more intense. "That can cause a little bit of drama, because Mercury's already very dramatic," says Mesa. Our egos take the wheel, not only does that mean we might not come off exactly the way we'd like to, it also means unnecessary arguments. However, Mesa emphasizes that Mercury retrograde doesn't have to be a time of panic and bottomless frustration. It also doesn't have to be a moment of egomania.
"The theme when Mercury goes retrograde, when any planet goes retrograde, is to reverse and turn inward," Mesa says. "So for instance, because mercury is the planet of communication, it would be kind of a self-dialogue, it would make you reflect on the way you communicate and the people around you are communicating with you." And Mesa says Mercury retrograde actually gives you a chance to reflect and focus on projects.
Fortunately for all of us, Mercury will rouse itself from retrograde on August 18; unfortunately for all of us, it'll be a minute before Mercury is fully alert and functional. After Mercury retrograde comes Mercury retroshade, a period comparable to yawning yourself awake in the morning, slouching into the kitchen, and watching coffee drip slowly into the pot while you contemplate your life choices. So for the next month, expect Mercury to mess with your vibe. Here's how Mercury retrograde will affect your mood this summer, according to astrology.