This Is What The 'Love Island' Stars Are Paid & It's Not What You're Expecting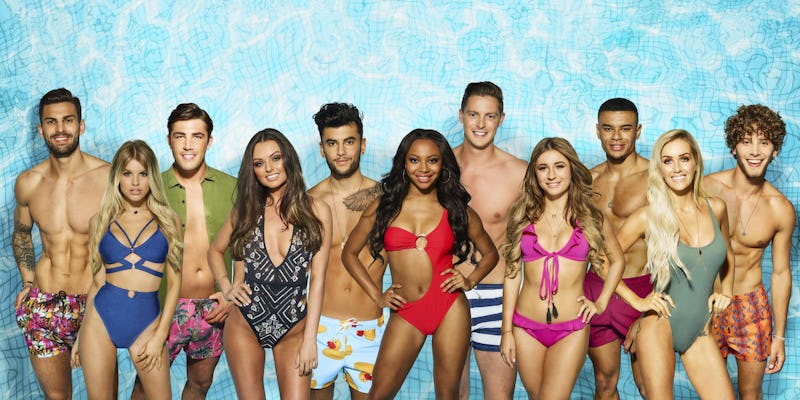 Love Island/ITV
Love Island 2018's winner will receive £50,000 in cash. If they decide to split the money with their other half, that'll be whittled down to £25,000. But as for all the other contestants? Well, actually, they won't be heading home empty-handed either. That's right, every contestant in the villa will be on ITV's payroll. So how much is a Love Island star is paid? It's not very much at all.
According to reports in The Sun, the islanders are getting just £200 a week to be on the show. That works out at around £2.80 an hour. Bustle checked in with ITV to make sure the figure was right and it turns out, yes it is. "Nothing to add," a spokesperson confirmed. This means that the contestants will be earning way below the minimum wage. Fingers crossed having all their food, drink, and accommodation in a luxury Majorcan villa paid for over the next eights weeks will offer some sort of compensation...
But on a serious note, you don't need to win Love Island to make big bucks anyway. For many of the contestants, the ultimate goal is to last in the competition for as long as possible, and then cash in on the fame at the end. That and finding true love of course. A big personality and a loyal fan base can go a long way, as has been proven by previous stars like Chris Hughes. He didn't win the series in 2017 but now makes £8,170 per instagram post alone, according to Odds Monkey. Then there's the lucrative book deal he landed, the record deal, spin-off reality series, and the countless paid partnerships he's involved with. Not bad, eh?
As for the actual winner, Kem Cetinay has been doing very well for himself financially. He split his prize money with then girlfriend Amber Davies, and it was predicted by the Mirror that as a couple they could make up to £1.5million. While the couple went on to split, like Chris, Kem's popularity secured him a record deal and spin-off show, as well as a presenting gig at the National Television Awards and an appearance on Dancing on Ice earlier this year.
Love Island presenter Caroline Flack admitted that while every series of the show has been special, last year's was particularly significant. In an ITV press released sent to Bustle, she explained: "The momentum has picked up as it's gone along, which is always nice to see in a series. I think people started realising the show is a lot more than what it might seem on the surface. People have realised it's so much more than just being another reality show. It's about real relationships and how they develop and people always see a bit of themselves in everyone."
The truth is, Love Island is a huge opportunity for contestants to make a name and brand for themselves. If they're successful at doing so, they could leave the villa with hoards of followers on the likes of Instagram and Twitter. Naturally, this results in plenty of endorsements deals being sent their way, personal appearance opportunities, glossy magazine shoots, and then some.
Reflecting on how his life has changed since winning the show last year, Kem told OK! Online that he never could have imagine everything that has happened to him as a result of his stint on Love Island. "It's been so fast-paced," he said. "I'm just taking it all in my stride and enjoying it, it's such an amazing experience. And everything I'm getting offered right now is — I couldn't have expected it."
Taking everything into consideration, I suppose that £2.80 an hour isn't that bad after all.