Smashbox x Casey Holmes Palettes Are This Price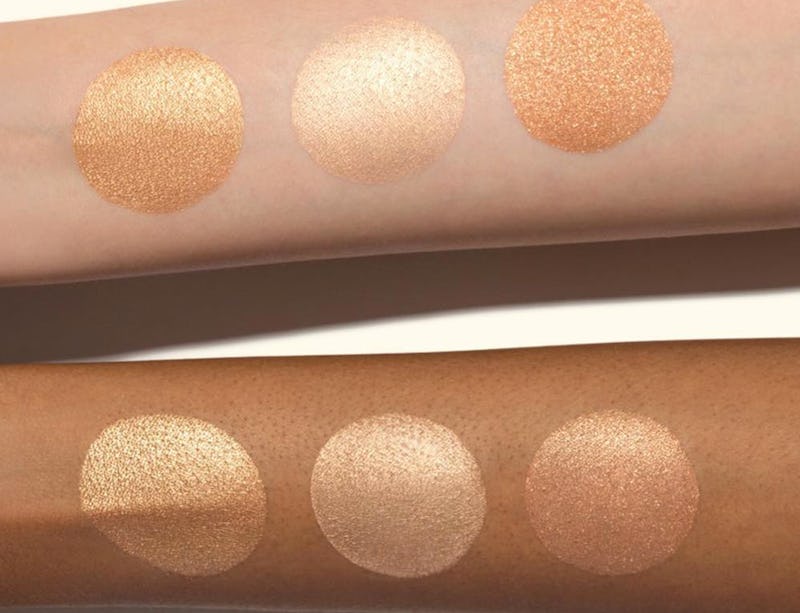 If it's glow you seek, it's glow you shall find. The Smashbox x Casey Holmes Spotlight Palettes are the latest highly sought-after brand x blogger collabo. There are two palettes — Gold and Pearl— and each features three pans of highlighter, which you can mix and match, and a mirror. The palettes are rolling out in staggered fashion at different digital and physical retailers through March. But the early access sale was met with serious shopper mania, indicating that Smashbox has a hit on its hands. The Smashbox x Casey Holmes palettes aren't limited edition, either, so they they will be sticking around for a while!
Now that you know the what, the when, and the official status, how about the pricing? How much are the Smashbox x Casey Holmes Spotlight Palettes?
According to a post on Holmes' Instagram, each palette will cost you $35. That shakes out to less than $12 per shade in each palette.
Since glowing, radiant skin is always in and isn't a passing trend, you can't go wrong with purchasing either or both of these palettes. You can pop any of these hues on cheeks, along brow bones, on the decolletage, or wherever you want a little shimmer.
Even Holmes' super cute pooch wants that glow! Here is the post where the $35 price is confirmed.
This post details all of the staggered release dates and retailers. You have lots of shopping options and don't have to worry about missing out, since the palettes aren't limited edition.
Those Gold swatches, though! You will find multiple ways to glow with this palette. You can come up with several color combos, layer 'em, or use them a la carte.
Shimmer and mega sparkle are just what you need for the upcoming Spring and Summer seasons.
Images: Casey Holmes/Instagram (1); Smashbox/Instagram (3)