'Strictly' Pros Are Paid Pretty Well, But You Might Be Surprised By Who Gets More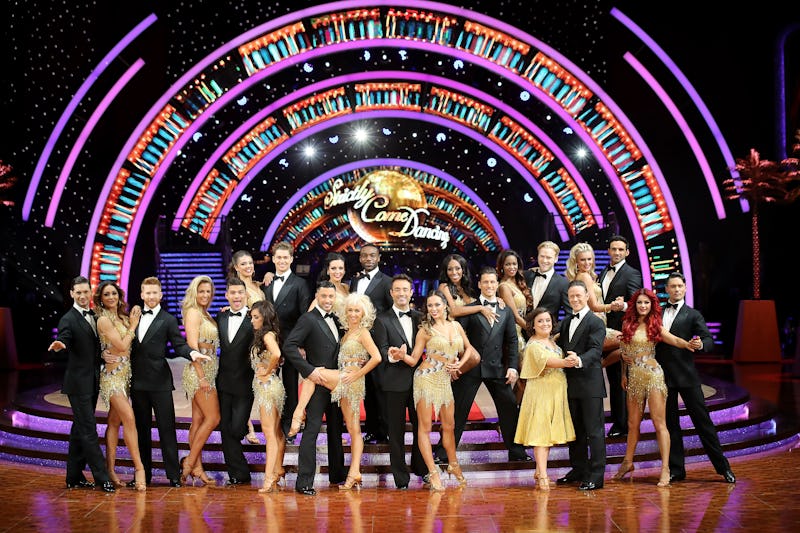 Christopher Furlong/Getty Images Entertainment/Getty Images
It's Strictly Come Dancing season again, meaning glitter sales are up, ballroom shoes are sold out nationwide, and your mum won't stop texting you about the salsa class she's thinking about joining. But while everything looked peachy at the launch show earlier this month, it turns out there's some rumblings of discontent behind the scenes, particularly among the professional dancers. The Sun reports that the pros are unhappy with their current salaries, and have formed an "unofficial union" in order to push for a pay rise. So how much are the Strictly Come Dancing professionals paid, and why are they looking for a raise?
According to the Sun, each pro dancer receives £50,000 for their work on the series; that doesn't change depending on how long they've been on the show, or whether they've won it with their celebrity partner before. Meanwhile, the judges — Darcey Bussell, Bruno Tonioli, Shirley Ballas, and Craig Revel Horwood — earn at least three times that, with their pay packets ranging from £150,000 to £250,000 per series.
An unnamed source told the paper, "They put in incredible hours rehearsing both with their celebrities and also group routines. A lot of them are putting in 10 hour days which is a lot of dancing," adding, "It has been on the cards for a long time and they haven't had a payrise in years. They love the show, they just want to feel their money reflects the amount of work they put in and also the celebrity status and profile that comes with it."
The source continued, "Some of them are now almost better known than the celeb contestants and they feel that should lead to more cash — especially when the judges get paid so much just for turning up once a week. Some feel it's a bit of a joke." I've reached out to the BBC for comment, but haven't yet received a reply.
This isn't the first time that the professionals' pay has become a matter of controversy for Strictly Come Dancing. Back in 2008, Brendan Cole — who was axed from the show this year — told Now that his then £30,000 pay "just about pays the bills," adding, "I don't even own my house. I can't afford it. I rent where I live." And in 2014, former pro Ola Jordan told the Mirror, "We get OK money. But compared to the judges?" adding, "They sit one day a week and get a lot more than the dancers. Is that fair?"
Someone with no sympathy for the professional dancers? Judge Bruno Tonioli, who told the Mirror in 2015, "Those are the terms of the negotiations. If you don't like it, stop moaning." He continued, "The BBC will never pay the kind of fees that ITV will pay. There are certain fees you won't get at the BBC; as a dancer ITV always pays more than the BBC, that's just the way it is."
Tonioli added, "Strictly has not made me a millionaire. I still live in the same apartment I bought in 1991, before Strictly. But I never moan. The BBC do a wonderful job." Hmm. Probably a little easier not to moan on at least three times the professionals' wages, no?