The Highest Paid 'CBB' Contestant Got Way More Than Their Co-Stars, And Then Some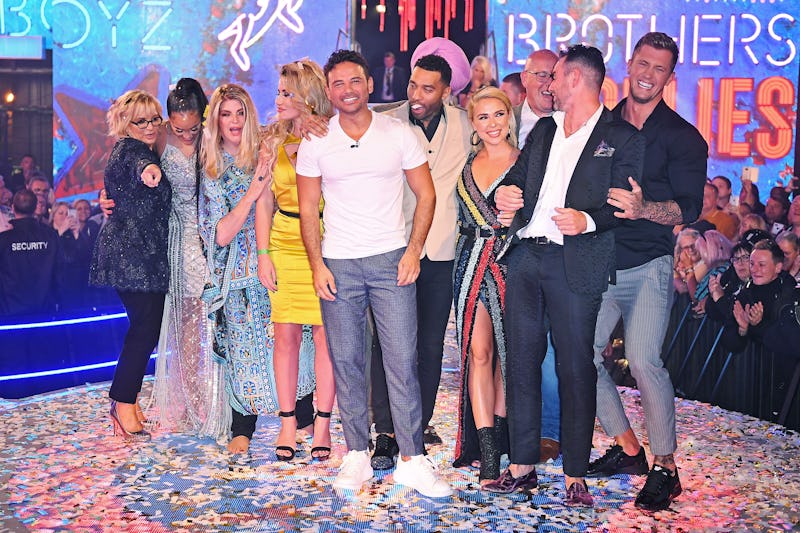 James Gourley/Shutterstock
Celebrity Big Brother has now been running for almost a decade, having first aired in 2001 as a new spin on the usual Big Brother format. Over the years, there's been tears, tantrums, huge controversies, and lots of talking points, but one thing you may be interested to know is how much Celebrity Big Brother contestants get paid. Because these contestants certainly don't walk away empty handed.
Answering that question is actually slightly more complicated than you may think. You see, in civilian Big Brother, it's just the winner that goes home with a huge cheque for the bank. The 2018 champion Cameron Cole, for example, won £10,000, and the 2017 winner Isabelle Warburton won £65,000. Not bad, eh? But different rules apply to the celebrity spin-off series.
So, what is the deal with CBB? Well, the winner isn't given any money, according to The Mirror. Instead, traditionally, the money raised from "the premium-rate voting line is divvied out between charities including Samaritans and the Missing Persons Helpline." However, there was no charity money awarded following the winter 2018 series, and there's been "no mention of anything changing this [series]," the paper added.
Of course, that's not to say that the celebs go home empty handed. As the contestants are, well, celebrities, they are paid an appearance fee to enter the Big Brother house. This fee is different for each star, as it "depends on what their team can negotiate for them, and what the producers think they are worth," according to The Sun.
So, what did the celebs on the most recent series (number 22) earn, I hear you ask?
According to The Sun, Roxanne Pallett took home a whopping £750,000 fee. Staying above the £100,000 mark, winner Ryan Thomas's fee was £500,000 while Jermain Pennant, Sally Morgan, and Kirstie Alley all took home a fee of £200,000.
However, none of these top American rapper Ray J, who apparently pocketed a cool $1 million (£810,000) appearance fee for his appearance, according to Digital Spy. It's believed he was also paid £24,000 for travel and hotel costs.
Wow.
On the flipside, not all stars faired quite that well with their fees. Gabby Allen and Nick Leeson were the least paid for the 2018 series, both earning £40,000 for their appearances. In previous iterations of CBB, Sugababes member Mutya Buena received £75,000. Meanwhile, Shipwrecked and Ex on the Beach star Stephen Bear earned £12,000 and, until 2018, was the lowest paid CBB celebrity. However, that title now goes to Apprentice contestant Andrew Brady, who took home £10,000, according to The Sun.
Basically, while the celebs aren't greeted with a massive cheque when they exit the house, they're not leaving empty handed by any means.
This article was originally published on