Anastasia Beverly Hills' Aurora Glow Kit Won't Break The Bank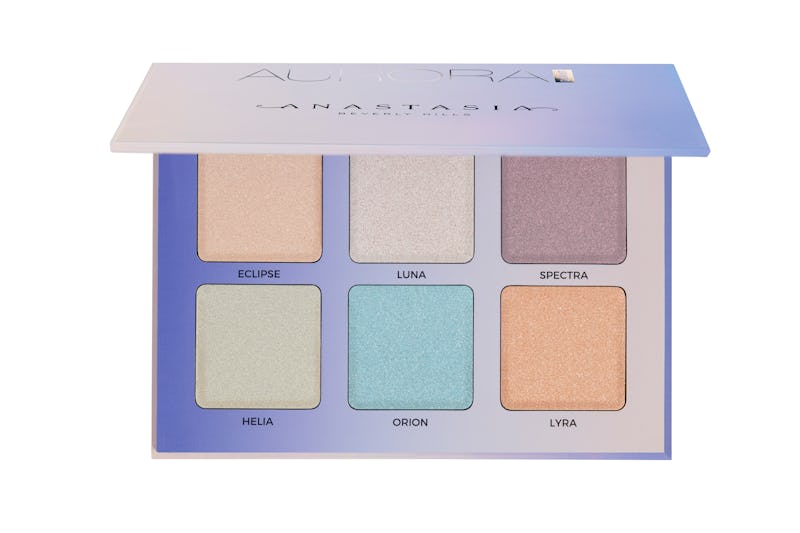 Anastasia Beverly Hills
The first time ABH created a Glow Kit, the beauty wold went crazy. Now, six palettes later, the excitement is still the same. In case you missed it, the seventh one is almost here. Anastasia Beverly Hill's Aurora Glow Kit is coming and it will blow you away. How Much is the palette, you ask? The colors might be a surprise, but the price tag definitely won't be.
This brand might have just released their collaboration with Nicole Guerriero, but the cheek shine doesn't end there. Anastasia Beverly Hills created the Aurora Glow Kit. It's filled with six huge pans of unconventional cheek shine. But the fun doesn't stop there, each color is also metallic. There's the pale pink Eclipse, pearly white Luna, lavender Spectra, yellow-white Helia, pastel blue Orion and deep pink Lyra.
As far as the price goes, you get a whole lot of color for your money. The Aurora Glow Kit will be $40. That comes out to about $6.60 per pan, which is absolutely incredible. That's practically drug store prices, if you look at the price per pan. There's no word yet on if this palette is limited edition or part of the permanent collection. Bustle has reached out to ABH to see.
If you're as excited as I am about these shades, you'll be happy to know that you don't have much longer to wait. The Aurora Glow Kit is available on Apr. 4 on the ABH website. It will be available at online retailers on June 13 and in-stores on June 23.
According to the brand, just like other Glow Kits, these products can be used on the eyes, face, and body. Each one can be used wet or dry. The brand does suggest mixing the product with Hydrating Oil to apply to the body though. Basically, your unconventional highlight options are endless.
I'd start saving now, if I were you. Something tells me that this will sell out just as fast, if not faster, as their other Glow Kits. This is one makeup launch that you won't want to miss.