Dose Of Colors' Marvelous Mauves Palette Is A Must-Have For Purple Lovers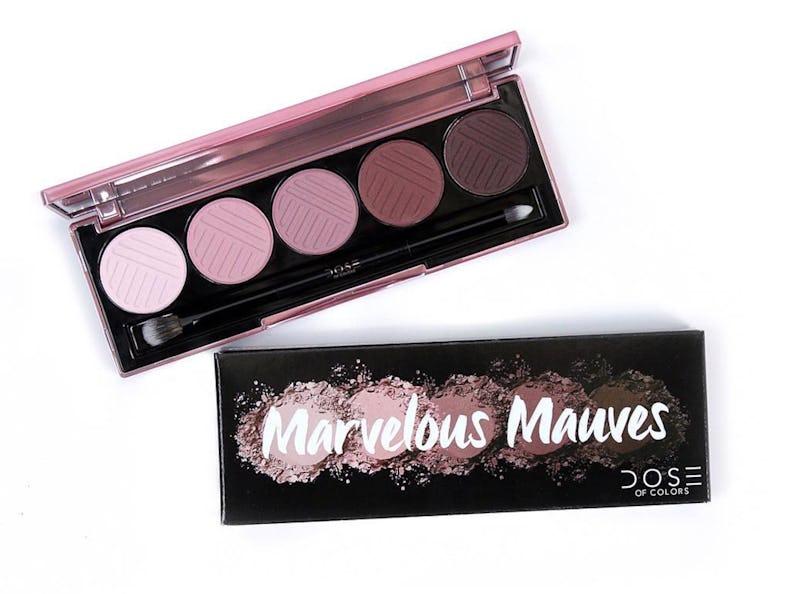 Instagram/doseofcolors
A cosmetics company known for its vegan products, Dose of Colors offers a variety of lipsticks, eye shadows, and highlighters. While it has several different lippies that you should get your hands on ASAP, Dose of Colors also offers matte eyeshadow palettes that you will love.
If you're in the market for a new type of eye shadow palette, Dose of Colors' Marvelous Mauves eyeshadow palette is the perfect mix of neutral and rosy colors. The palette consists of five matte shades ranging from a light cream to a dark mauve color.
The Marvelous Mauves colors include Fluffy (a milky pale pink), Rosy (a light rosy pink), Wishy Washy (a dusty mauve), Spaced Out (a muted berry mauve), and Wine Stain (a deep blackberry). They are all so stunning and provide the perfect amount of color for many different dramatic eye looks.
While the Marvelous Mauves palette is Dose of Colors' cool-toned eye shadow palette, the brand also offers another matte palette called Baked Browns, which is unfortunately sold out online.
You can shop for Dose of Colors' mauve palette online at doseofcolors.com. If you're wondering how much is the Marvelous Mauves palette, it is $32. But remember, the company only allows the purchase of two items per customer!
The colors are as pretty as a rose!
Blend several colors for a dramatic look.
Marvelous Maudes, $32, doseofcolors.com
The palette even comes with it's own applicator brush!