Glossier's Invisible Shield Sunscreen Costs This Much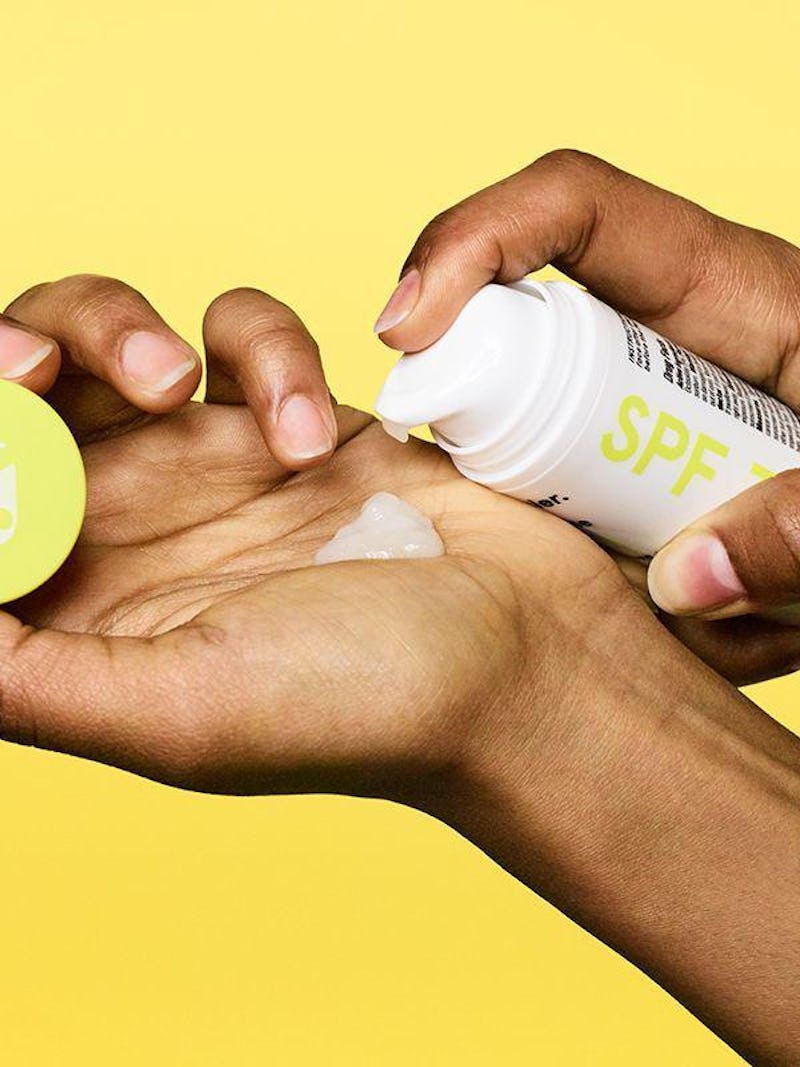 Courtesy of Glossier
It's never, ever too soon to protect your skin from the sun and its powerful rays. Investing in a sunscreen and incorporating it into your daily skincare routine is essential and essentially priceless, since damage and skin cancer are all huge "Nos!" Glossier's Invisible Shield Suncreen has cruised onto the brand's site, which is its sales platform, just in time for the brutal summer sun. And beyond.
Brand founder Emily Weiss confirmed that her brand created sunscreen because it was most requested by the Glossier faithful, a community that is fiercely dedicated and quite extensive. She also admitted that she hasn't always been a sunscreen devotee but wants this product to convert those who dislike those chalky, pore-clogging, and weird-smelling sunscreens on the market.
Ultimately, Invisible Shield is skincare adulting and life insurance for your skin. So, how much is Glossier Invisible Shield?
The Glossier sunscreen is $34 per bottle. It's a clear, watergel formula, which means zero greasy residue and no annoying layer of post-application white gunk.
Glossier Invisible Shield, $34, Glossier
In addition to protecting skin from the harshness of the sun, Invisible Shield helps neutralize those pesky free radicals, per the product description.
Invisible Shield wants to be your everyday sunscreen... because a daily sunscreen should be a non-negotiable part of your regimen.
Invisible Shield is 1 fl oz/30 ml. It is SPF 35, as well. If you are serious about skincare and sun protection, then this product will so warrant space in your medicine cabinet, on your vanity, or in your makeup bag.
Protecting your precious skin is worth it.
You may have found your new favorite sunscreen. It wants to serve dutifully as your armor against the sun.
This! This is just one of many reasons that Glossier has earned the disciple-like devotion of its loyalists. The brand seeks to redefine skincare and makeup in simple, minimal, but powerful and effective ways. I also love that it acknowledges that sunscreen can be "makeup-interrupting."
Instead of not wearing it because of that nuisance, the brand made a sunscreen that doesn't interfere with the rest of your face stuff.