The International Shipping For Kim Kardashian's New Fragrances Is Half The Price Of A Bottle & Fans Aren't Into It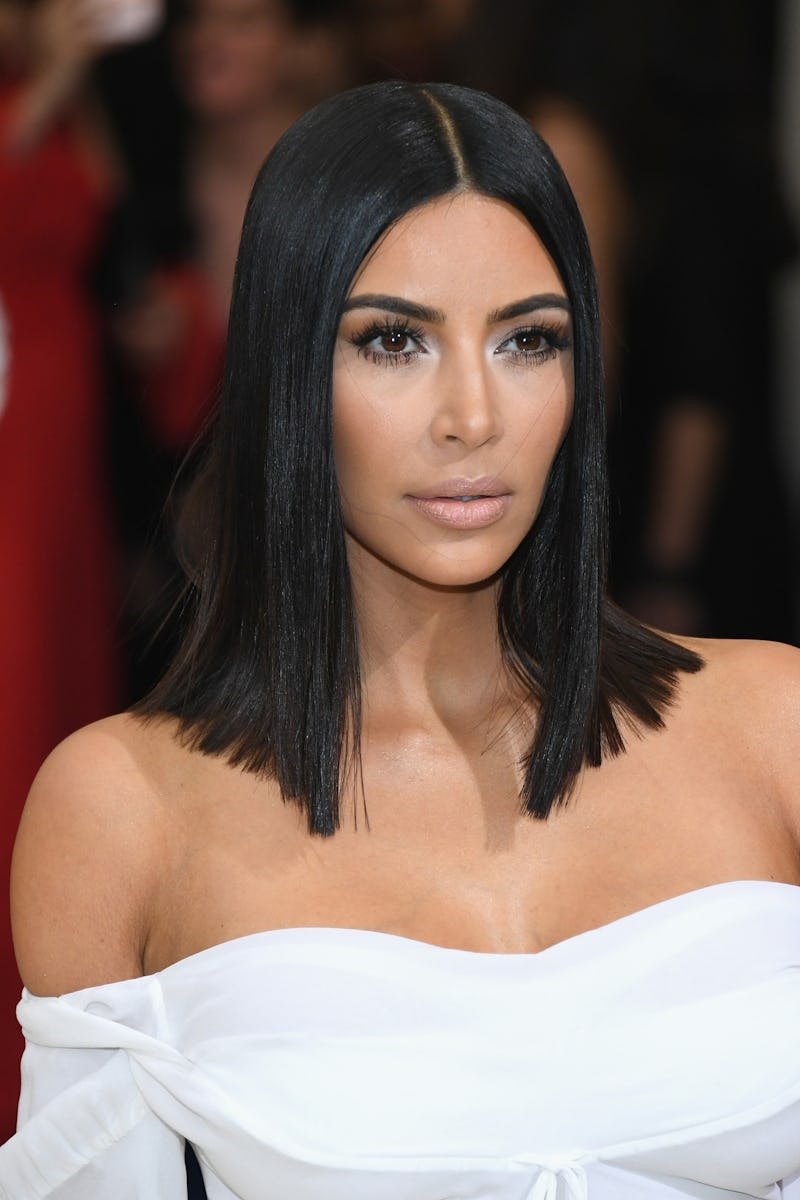 Dia Dipasupil/Getty Images Entertainment/Getty Images
The wait is finally over: After weeks of sneak-peeks and teasing, Kim Kardashian's KKW Fragrance is finally here. An add-on to the KKW Beauty brand, the collection arrives with three different scents to choose from — Crystal Gardenia, Gardenia Citrus, and Gardenia Oud. If you haven't noticed already, there's a definitive "gardenia" theme with this line. For her first fragrance launch for the KKW Fragrance line, Kardashian wanted to do something personal and take herself back to basics, so she decided to introduce a range that revolves around her favorite notes: Gardenia and white floral accents.
"I went back to what I love the most, which is gardenia and white florals," Kim K recently told Allure. "It really does remind me of my first signature fragrance. That was always really special to me, and that was heavy in white florals."
To break down the three different scents and how they differ, one needs to inspect their notes. The original scent, Crystal Gardenia, features top notes of gardenia, water lily, Anjou pear, and pink grapefruit. Crystal Gardenia Oud includes floral notes of lavender, rose, and jasmine, and gets a kick from bergamot, oud, patchouli, and amber. Lastly, Crystal Gardenia Citrus is a lighter option, mixing citrus and musk together.
There's a smell for every kind of preference, ranging from floral, to citrus, to musky. What's even more accommodating than the wide range of scent personalities is the price range of these perfumes. Each option comes in two sizes: 30mL for $35 and 75mL for $60, which is definitely on the affordable side when it comes to scents.
But you have to hurry. This is a limited-edition line, which means that once the perfumes are sold out, they won't be restocked. The trio hit the website on Nov. 15 at 1 p.m. EST/ 10 a.m. PST/ Surprisingly, they are still available to buy as of Nov. 15 at 4 p.m. EST. The only product not available is the Crystal Gardenia Oud in the 35ml size. But there's no telling how long the other scents will be around, so if you plan on making this a permanent part of your vanity, don't dawdle on the purchase.
As of right now, you can only buy the perfumes off of the KKW Fragrance website, and affordable shipping is not available to all. Her international fans aren't going to be too happy.
While the brand does ship internationally, people on Twitter are saying that they are being charged an additional $16 to ship to their global region. Seeing how a 30mL bottle goes for $35, that will make shipping nearly half the price, which is on the steep side. But then, some could argue that a small bottle of perfume clocking under $50 is pretty affordable to begin with, so the exorbitant shipping costs are balanced out. As you can see in the tweet below, not everyone is upset by the extra shipping charge.
Seeing how Kardashian's KKW Beauty line immediately sold out of its contouring products, it's a little surprising the perfumes are still available for purchase. But a quick scroll though Twitter could give us a hint why: Since you can only buy the scents online, many people don't want to risk purchasing them without smelling them first. Coupled with the high shipping charge, that one small problem could be slowing down sales.
But then again, that's not stopping everyone:
It's definitely a trust fall of sorts ordering a perfume without knowing what it smells like, but Kim isn't in the habit of failing us. Are you going to jump onto the bandwagon?