Too Faced's New Setting Powder Is A Must Have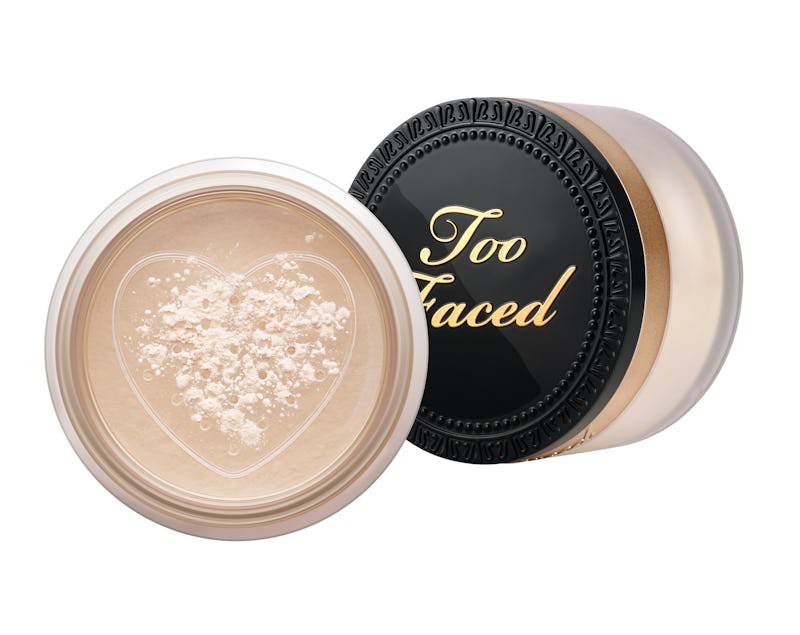 Too Faced Cosmetics
There's nothing more annoying than spending time applying makeup and watching it melt off your face in a matter of hours, and that's why setting powder is so useful. Too Faced's Born This Way Ethereal Setting Powder is one of the brand's fall 2017 launches, and I for one am super excited for this new product. Formulated with coconut water for hydration, alpine rose for brightening and hyaluronic acid to help smooth your skin, this setting powder is designed to set your makeup and give your face some serious luminosity. So how much does it cost? This setting powder rings in at $32, which is pretty on point with other Too Faced products.
Too Faced's Born This Way collection is beloved among the brand's fans for making skin look luminous without being cakey, and the foundation and concealer are equally popular. But even if your foundation and concealer are amazing, it's annoying if they don't stay put throughout the day. That's where setting powder comes in, and according to Too Faced founder Jerrod Blandino, this one "lights up your skin, sets your foundation and makes you look supernaturally flawless," which is what he wrote about the product in its Instagram debut.
Born This Way Foundation, $39, Sephora; Born This Way Naturally Radiant Concealer, $28, Sephora
I don't know about you, but this makes me want the entire collection.
You can see here that the product has a slight tint but is mostly sheer, which means it's perfect for every skin tone.
I love how the packing matches the rest of the Born This Way collection too. I know I'll be adding this setting powder to my wish list for when it launches in June.