A Closer Look At Bryan From 'The Bachelorette's Career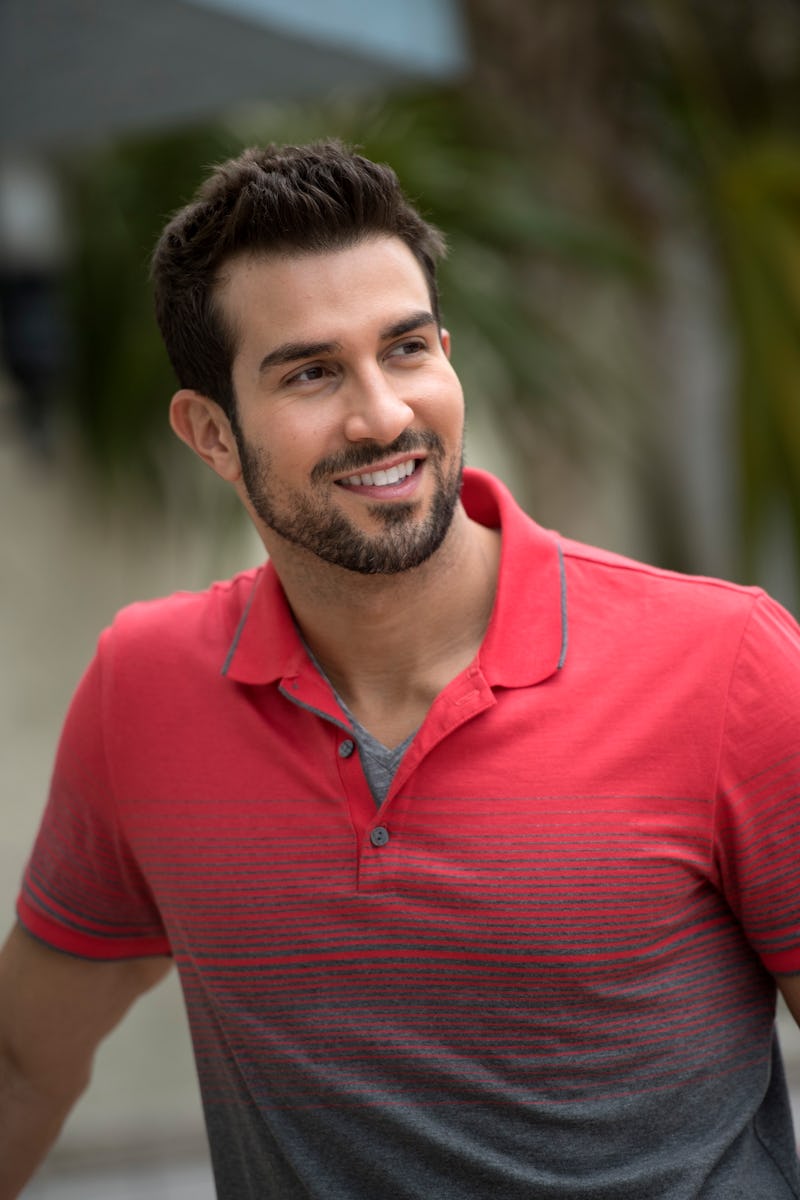 Rodrigo Varela/ABC
Get ready, Bachelor Nation. Only a small amount of time stands between now and the moment the world will finally see who Rachel gives her final rose to on The Bachelorette. The decision doesn't look easy, as the lawyer has a great group of finalists to choose from. There's Eric, a 29-year-old motivational speaker from Baltimore; Peter, a 31-year-old personal trainer from Wisconsin; and Bryan, a 37-year-old chiropractor from Florida. Learning that he's a medical professional is more than enough to make someone wonder how much money Bryan Abasolo makes, especially now that he can also add "reality star" to his résumé. Since the Bachelorette contestant has been in his medical field for almost a decade, so he's probably raking in a good amount of cash.
Bryan's LinkedIn profile states that he's a Chiropractic Physician/Clinic Director of The Accident and Injury Team in Miami, where he's worked for eight years. According to Glassdoor, chiropractors make a national average of just over $58,000 a year. The site also states that chiropractors who practice in Miami specifically make an average of $44,000 a year. As you could expect though, that number falls in between a very wide range of salaries from a minimum of $29,000 and a maximum of $85,000. His own personal salary could fall anywhere in that range, but the amount of money he makes is likely based on his education, the amount of experience he has, and the visibility of his company.
Bryan also apparently has a career as an Associate/Distributor at Total Life Changes, LLC, so there's more money to add to the initial salary he has as a chiropractor. There's obviously no way to pinpoint exactly how much money he makes just by looking at national averages and statistics. But on top of that info not really being anyone else's business, it's not like it matters too much anyway.
What's most important is his willingness to be involved in improving other peoples' health and overall lives. And whether Rachel ends up picking him in the end or not, he seems like he'll make a great partner for someone one day.