What Love Islanders Make Per Instagram May Make You Reconsider Applying For 2019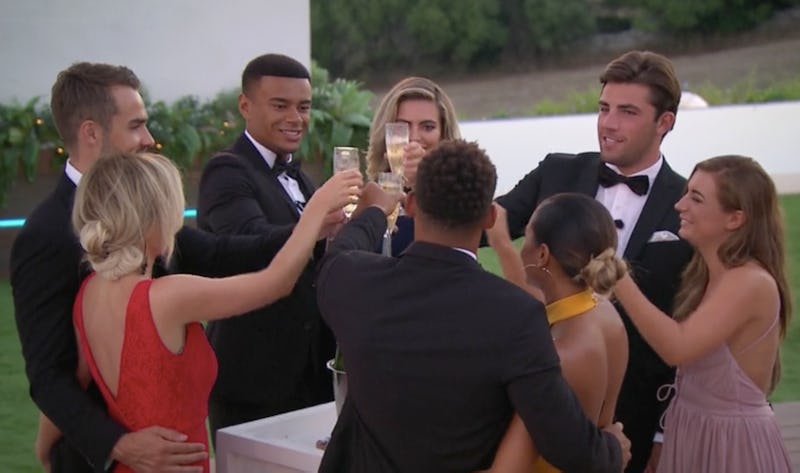 ITV
It's been two absurdly dramatic and ultimately far too short months, but the agonising moment has finally arrived: Love Island 2018 is over, Dani Dyer and Jack Fincham are the victors, and the villa stands empty once more. You're probably grappling with a lot of questions after the finale ("Perfect couple Kaz and Josh only came third?" for instance) but allow me to answer one for you, at least. The Love Island contestants are each set to make a sizeable amount of cash after the show, so how much money will Love Island contestants make per Instagram post?
It's pretty much a done deal nowadays that those with significant Instagram followings will proceed to make a significant stack of money as a result, and if there's one thing Love Island guarantees its contestants, it's a giant wave of brand new followers. And even the islanders who didn't make it to the final week are already raking in the sponsorship deals: as the New Statesman reports, Samira Mighty's got deals with "Missguided, Easilocks Hair Extensions, Jet2, Kisstory, Sheesh [and] Thorpe Park", Eyal Booker's getting paid by "House Festival, The Incredibles/Disney UK, Mennace, Missguided, Topman, Dairy Milk, Armani, Kisstory [and] Magician Julius Dein" (plus he's landed a spot on Celebs Go Dating), and Rosie Williams' sponsors reportedly include William Hill, Crowne Plaza, Iconic Beauty, NutriBuddy, Malmaison, and Comino Couture.
Rosie's earnings, in fact, have already outstripped her yearly income as a junior solicitor. According to Metro, she told BBC Radio 5 Live, "I've made my year earnings in a month, let's just say that, doing this." Crikey!
So how much can we expect the finalists to make for every sponsored post? According to OddsMonkey (who calculated the earnings of last year's winners for Cosmopolitan) when Dani Dyer had 1.7 million followers, she could expect to receive £7,310 per post — which, after a bit of maths, suggests she'd receive £0.0043 per follower. Now, she's at 2.2 million followers, which implies she'll receive a colossal £9,460 per sponsored post. Anyone else searching for next year's sign-up forms?
The rate-per-follower appears to be the same regardless of following size, OddsMonkey suggests, so let's apply that maths to the other finalists. Next up followers wise is Jack Fincham, who's now on 1.7 million — meaning £7,310 per sponsored post. Wes Nelson and Megan Barton Hanson each have 1 million followers, which equals £4,300 per post. Laura Anderson's 985,000 followers will net her £4,235.50 with every sponsored snap.
Unfairly robbed Josh Denzel's 726,000 followers will earn him £3,121.80 per post, and the similarly fleeced Kazimir Crossley's 591,000-strong following will secure her £2,541.30 per Instagram sponsorship (they'll always be my winners, and I absolutely will not let this go). Bringing up the rear of the finalists is Paul Knops, whose 175,000 will only earn him £752.50 per post (I mean, I'd still take it). And let's chuck in social media fave Jack Fowler for good measure; with 707,000 followers, he's due to take home £3,040.10 per sponsored post.
In short, this year's Love Island contestants won't be strapped for cash for the near future. In a completely unrelated observation, it turns out ITV's already looking for next year's contestants, just in case your student loans are still, bafflingly, refusing to pay themselves.