How Many Hours Do We Spend Watching NSFW Videos?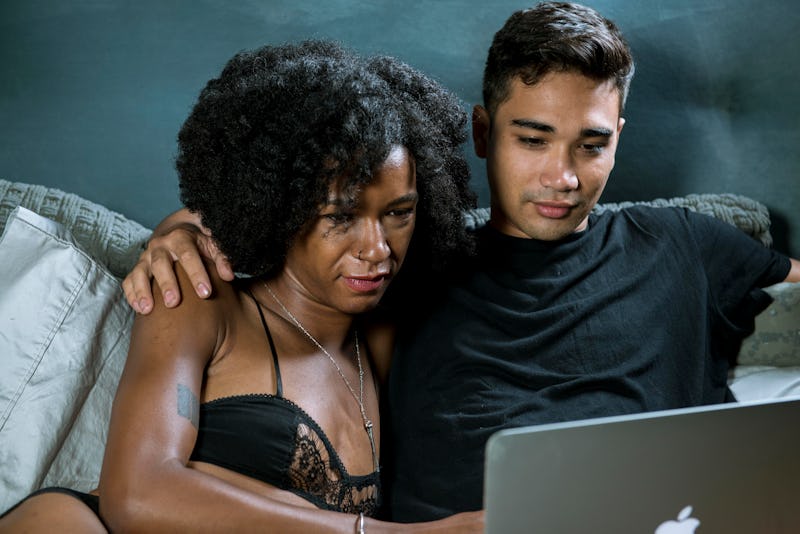 BDG Media, Inc.
Once again, Pornhub's 2016 Year in Review gave us the deets on our fellow porn-watching people across the globe. Who's watching? For how long? What are they watching? It's all covered there. From the fact that Americans watch the most porn (as is always the case) and that the search term "lesbian" is the most searched term everywhere, the report is filled with interesting AF info about what we want out of our porn and how we consume it.
And for those of us who stray from the "norm" in regards to our sexual desires, Pornhub's yearly report is a friendly reminder that different strokes for different folks isn't just an idiom that's overused, but a fact — it's also a delightful pun when talking about sex and masturbation.
But while we already know the type of porn we're all watching and who's watching porn the most, let's take a look at exactly how much we're watching — in hours, weeks, months, years, etc. Here's porn consumption on Pornhub ,by the numbers, because we watched 16 seconds more than 2015.