Why 'BiP' Fans Need To Leave Evan's Kids Alone, Even If They Mean Well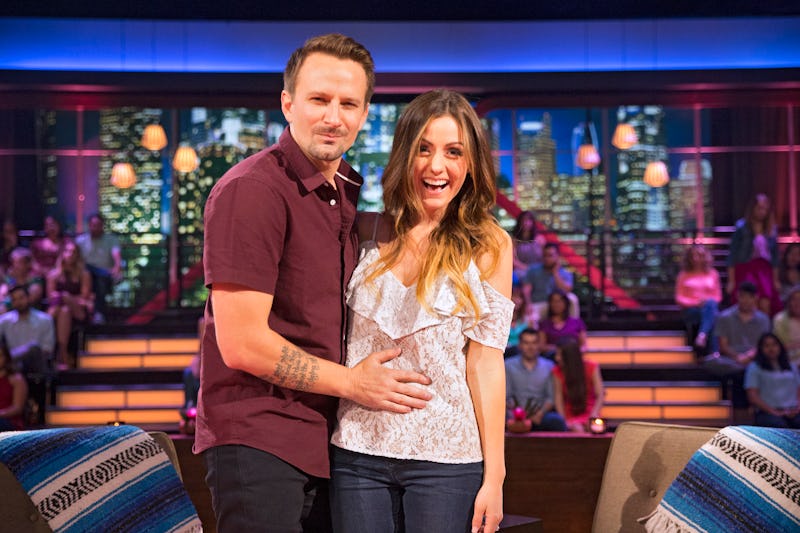 ABC/Paul Hebert
Evan Bass is having a good year. The Bachelor in Paradise contestant is marrying his fiancée Carly Waddell during the Aug. 15 Season 4 episode, and the two are expecting their first child together. But that might make you wonder how old are Evan Bass' sons from his first marriage?
Evan has become a TV staple thanks to his appearances on The Bachelorette and Bachelor in Paradise. When he appeared on Season 12 of The Bachelorette, he was a single dad looking for love. Since then, he has found a life with Carly and has begun expanding his family. However, he is still a devoted dad to his three boys. While Evan has put his personal life out there for audiences, he remains very tight-lipped about the identities and ages of his children. Evan also doesn't share pictures of his children on social media. So, there is not much known about his kids — and, that's completely OK. It's his choice to keep their life out of the spotlight, and we should respect that.
However, Evan did share a photo of his wedding day, complete with a wedding party. While he declined to identify his sons in the picture, he did mention his goddaughter and flower girl was present. His groomsman range in ages, and it's nice to see that his sons likely participated in their dad's big day.
Even with his exciting news of a baby on the way, Evan has kept himself from revealing too much. In an interview with E! News, Evan shared the baby was due in February, but declined to reveal the baby's sex. Family privacy is important to Evan, and we should all respect that. So, let's keep our attention on him and Carly, and leave his sons out of things.