Carly & Evan's Baby Is On The Way & Fans Are Loving Their Love Story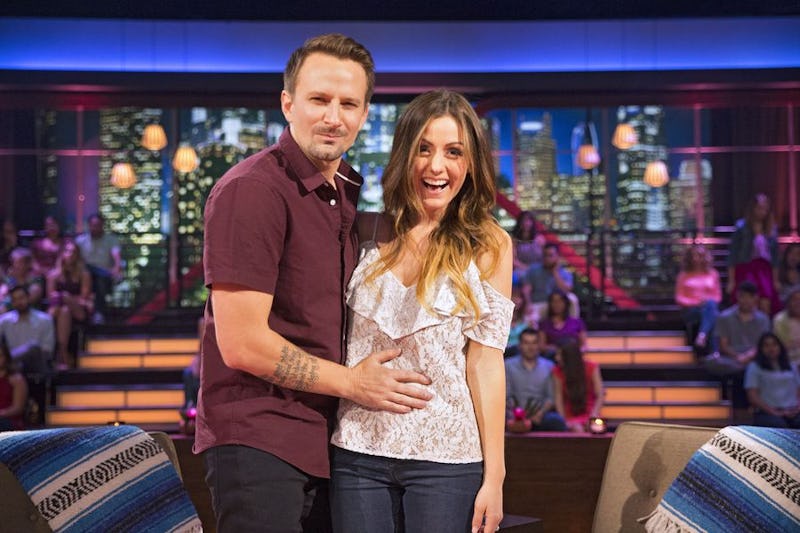 ABC/Paul Hebert
Bachelor in Paradise is typically known for its tears, heartbreak, and drunken antics. But it's also totally true that Paradise has been responsible for bringing together couples that seem to be in it for the long haul. And one of those couples have given us something to celebrate, because Carly Waddell and Evan Bass are having a baby.
The couple is famous for having begun their romance with a less-than-perfect pepper kiss on Bachelor in Paradise Season 3, but things have really been on the up-and-up for Carly and Evan post-paradise. They became engaged during the finale episode, and in June 2017 the couple were married in Mexico by none other than the Bachelor King himself, Chris Harrison. And in a time where Lauren and Ben have broken up, Rachel has chosen the wrong dude in the eyes of many fans, and even Chris Pratt and Anna Faris have decided to end their marriage, it's nice to have Carly and Evan to remind us that love is not dead.
And soon, their little family will be expanding. Evan already has three sons from a previous marriage, but for Carly this will be her first child. In an Instagram post confirming the pregnancy, Carly announced that the newest Bass baby will be due in February. The post reads in full:
SECRET IS OUT GUYS!!!! Evan and I are SO EXCITED to announce we are HAVING A BABY!!! What a beautiful, wonderful, wild year it has been and the adventure continues Feb 2018! 👶❤️ (also Evans face here is hilarious and wonderful)
This exciting news was met by joy from Bachelor fans, who can't wait to celebrate the happy couple's latest major milestone:
Others were unhappy with the fact that Chris Harrison didn't announce the exciting news during the Bachelorette finale:
Some fans saw it as a bright light during a dark time:
There was also this accurate point:
Also, fans just can't wait to see their wedding aired on this season of Bachelor in Paradise:
So, whenever you're feeling down about the state of things in Bachelor Nation, just remember that we have a new Bachelor baby to look forward to... even if we have to wait patiently until February to meet him or her.