Research Reveals 7 Small Ways People Judge Your Personality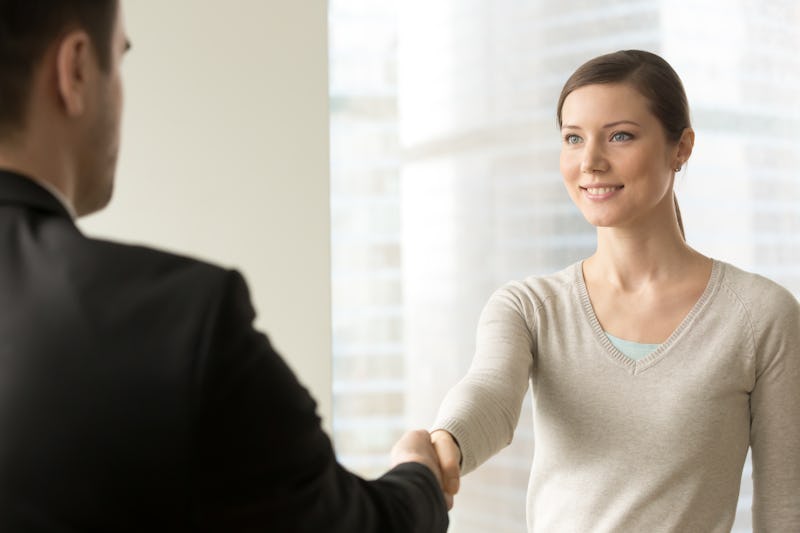 Shutterstock
First impressions are everything. People will use many different things to judge your personality before they even get to know you. Although it's not nice to judge a book by its cover, experts say there is a psychology behind why we do it.
"The main reason we judge others (and even ourselves!) is because our brain is wired to keep us safe," Kellie Zeigler, certified applied positive psychology practitioner, tells Bustle. "It wants stability and certainty, so it makes quick judgments to help us do that." For example, when your brain judges someone and labels them "rude," you'll know to stay away from them in the future so you don't get hurt.
According to psychotherapist Jacob Brown, humans are also wired to understand our status in our social hierarchy as a means to survive. "If you think of pack animals, a member of the pack doesn't want to start acting too dominant or the leader may attack him," Brown says. "At the same time, they don't want to act too submissive or they may not get all the food they're entitled to. Accurately assessing your position in your social group enhances your chances of survival."
People may unconsciously do this when they judge others on things like their clothes, physical appearance, education level, and job. We use those cues to determine whether we're above or below them in the social hierarchy so we know how to act moving forward.
Here are small things people use to judge your personality, according to science.