How Bethenny's BFF Fredrik Eklund Went From A One-Room Apartment To The Fabulous Life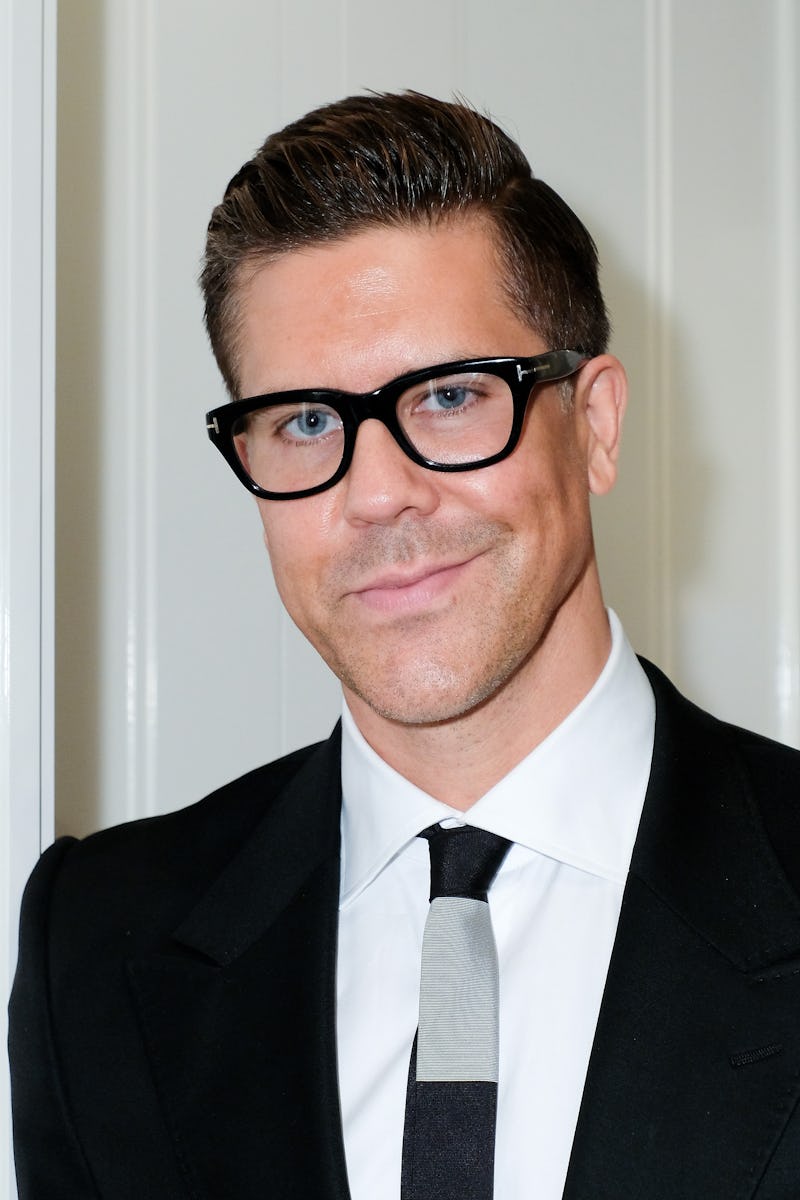 D Dipasupil/Getty Images Entertainment/Getty Images
Fredrik Eklund is New York City success story. The star of Bravo's Million Dollar Listing New York has sold some of the most luxurious and expensive properties on the market. Now, he's teamed up with fellow Bravolebrity Bethenny Frankel for a new show together called Bethenny And Fredrik, premiering Feb. 6. The pair will work together to flip and profit from multi-million dollar properties in New York City. We all know roughly how Bethenny's bank account is doing thanks to her entrepreneurial spirit, but how rich is Fredrik Eklund?
He's doing just fine, it seems. According to his official website, Fredrik made $200 million in sales just in the month of January 2016 alone. So, it doesn't look like he will be skipping the extra guacamole any time soon, and may in fact buy the whole avocado farm. And a peak at his social media shows that he's spending those killer paychecks. Fredrik and his husband Derek Kaplan welcomed twins Milla and Fredrick in December. Fredrick shared a sweet photo of his expanded family in front of their weekend home in Connecticut. Yes, their weekend home. Let's just say, it has plenty of room for many more kids, if they decide to keep going.
Oh, don't worry. A peak at his Tribeca place shows that Fredrik is definitely not slumming it when he travels back into the city. The view from his place is priceless.
Of course, most of us can only dream of the kind of bank account that affords Fredrik his lifestyle. But at one point, Fredrik was also only dreaming of it himself and living paycheck to paycheck. His success story proves that you really can start from the very bottom and claw your way to the tippity top with hard work and dedication to your craft.
Per Inc.com, Fredrik arrived in Manhattan in 2004 after leaving business school in his hometown of Stockholm, Sweden. Upon his arrival to the states, he lived with three other people in a one-room apartment in Manhattan and sold paninis to pay the rent. But all it took to get Fredrick moving in the right direction was a friend of his suggesting that he give real estate a try, due to his warm and engaging personality. Fredrik gave it some thought, decided it was a good idea, and took the necessary steps to learn the business. He took a real estate class at NYU, got his license, and the rest is Bravo history. Later, he starred in Bravo's Million Dollar Listing and now has the Bethenny And Fredrik spinoff under his belt as well.
Of course, his reputation clearly helped catapult him into the stratosphere of real estate. And during Season 9 of The Real Housewives of New York, fans saw just how powerful his skills really are. Bethenny recruited Fredrik, who is a good friend of hers, to sell her Tribeca apartment with her. The pair ended up selling the property, which Bethenny initially bought for $4.995 million per People, for a whopping $6.95 million. And they managed to do that in just one day.
In addition to his booming business, Fredrick is also a published author. His book, The Sell, was released in 2015 and landed on The New York Times Bestseller list. Now, it appears that he will be releasing another book titled Fredrik 2.0 sometime soon.
So it isn't hard to believe that Fredrik and Bethenny are going to be an impossible force together. Their personalities, while similarly engaging, are actually pretty different from each other. Fredrik is more outwardly fun and sassy, while Bethenny has a much more dry and sarcastic sense of humor. Tune into their new Bravo series to see Bethenny and Fredrik's bounce off each other while they're flipping some fabulous homes.