Returning 'RHOC' Star Lydia McLaughlin Is Still Living Large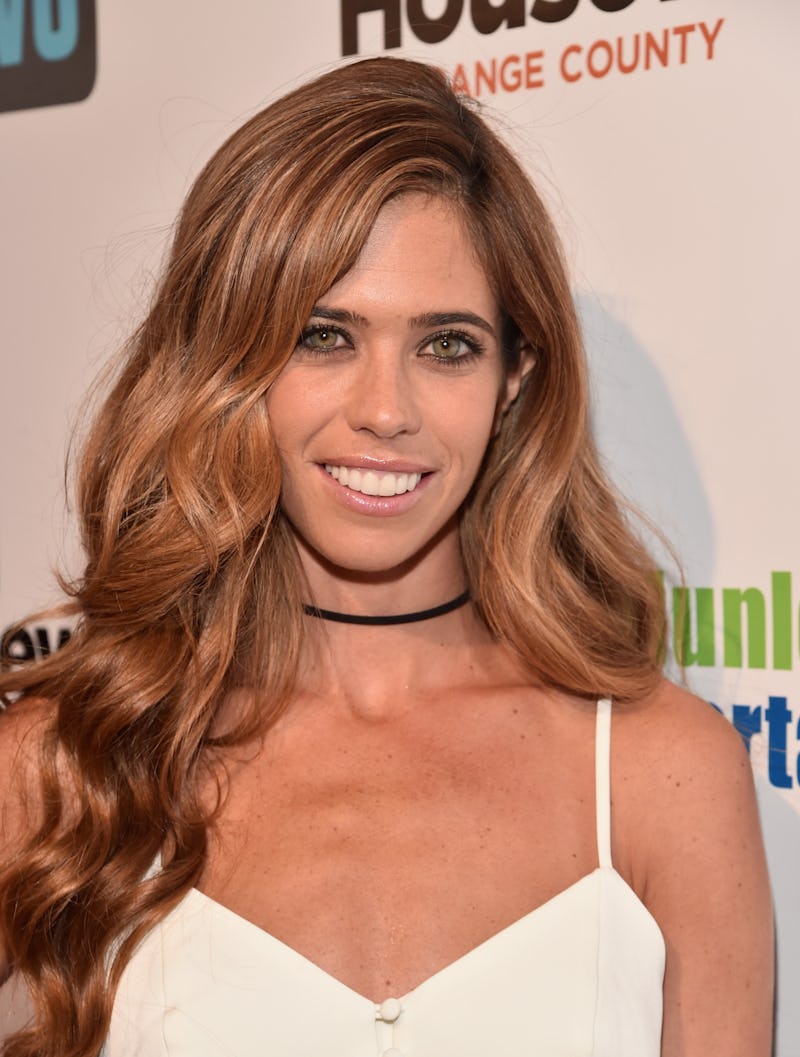 Alberto E. Rodriguez/Getty Images Entertainment/Getty Images
Lydia McLaughlin is back! After making a big impression when she joined the cast in Season 8, this short-lived fan favorite broke fans hearts when she left the show after just one season. Now Lydia is returning for Season 12 of Real Housewives Of Orange County and is realer than ever. Her return to this friendship group of wealthy women is an event worth celebrating, but how will she fit in with the new members of the cast? She must have enough bank to roll with the rest of the RHOC. But how rich is Lydia McLaughlin?
Since her time on the show in Season 8, it appears that the Real Housewife has continued to be financially successful. While an exact number isn't available, she has her own successful jewelry line and works as a managing editor of Beverly Hills Lifestyle magazine, co-founded by her husband. Plus, she was born into a comfortable living. Lydia is the granddaughter of Canadian media magnate Geoff Stirling. Coming from what some call "old money" can be a huge advantage when living amongst the upper crust, and it seems that she fits in just as well now as she did during her original RHOC appearance.
But what does she do with all that money? Judging from her presence on Instagram, Lydia spends her dough on her family and having as many adventures with them as possible. Here are just a few examples:
Wild Waterpark Wonders
Aside from having her hands full with multiple business ventures, the Housewife is also raising three children. As any mother of means is wont to do, Lydia is using her limited non-work time to treat her children to some fun experiences. As childhood memories go, one can't do much better than taking a vacation to enjoy a nice summer day at a water park.
Drinking The Finest Champagne
Of course, when the children are away the adults must play. It looks like Lydia spares no expense when celebrating a day at the beach, opting to make the day go from good to great by enjoying a very pricey bottle of champagne. And not just any champagne — a champagne so nice that it's worth posing for a photo with. Everyone should have that pleasure at least once in their lives.
Going Bowling With The Boys
Lydia may live a luxurious lifestyle, but there are some pleasures in life so simple that they don't require plane rides and expensive drinks. Whether your net worth is $15 Million or $15, there's always pleasure to be found in playing a game with people you love. For Lydia, that means knocking down some pins at the bowling alley with her three sons.
Lydia's wealth is part of what makes her a perfect Real Housewife. While that wealth boosts her television presence, it seems to be a small part of what makes her the person she is. She may be a multi-millionaire with a variety of successful business ventures, but is seems that her love for her family far outweighs her love of any material things.
Editor's note: This article has been updated from its original version.