Here's How The August Full Moon Will Affect Your Love Life, Based On Your Zodiac Sign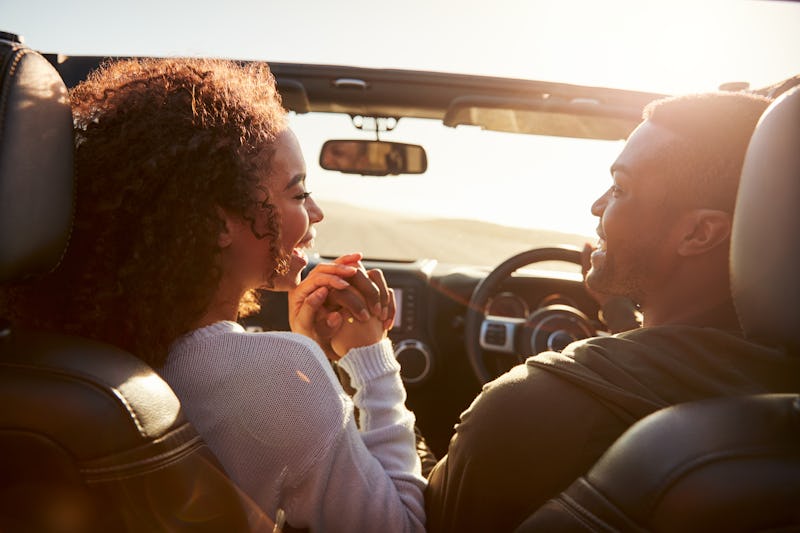 Shutterstock
It's not unheard of to experience a swell of feelings as the moon beams in its fullest phase. A full moon is a time during which it seems we experience peak emotion. Especially if that full moon is intertwined with love. Feelings may run amuck around Aug. 15, when the full moon is in Aquarius and affected by Venus, the planet of love. Know how the August 2019 full moon will affect your love life, based on your zodiac sign, to get ahead of all the feels.
The August 2019 full moon might not be all fireworks and sparks, but it sure will be fiery. "The full moon is opposite Venus by only 0°20′ orb which is very strong. While Venus has a soft, loving influence, the opposition makes this a challenging moon phase," Astrology King shared on its site. The full moon lends its illumination to uncovering what was previously in the dark. With the lunar light beaming down, you may see what has been previously kept in the dark. Including your own feelings surrounding a situation.
And this can be a helpful aspect of the full moon. "You will clearly see any relationship dynamics or negative feelings causing disharmony," Astrology King continued on its site. Seeing what needs working on means you can actually begin working to resolve them successfully. All zodiac signs are affected differently by the full moon.
Similarly, New York-based astrologer Lisa Stardust tells Bustle, "this full moon may cause us all to feel taken for granted and insecure in matters of the heart. Standing in our truth will allow us to take the right path and commit to what and who we love."
Find out how each zodiac sign's love life will be affected by the August 2019 full moon.