Here's How The July Full Moon Will Affect Your Love Life, Based On Your Zodiac Sign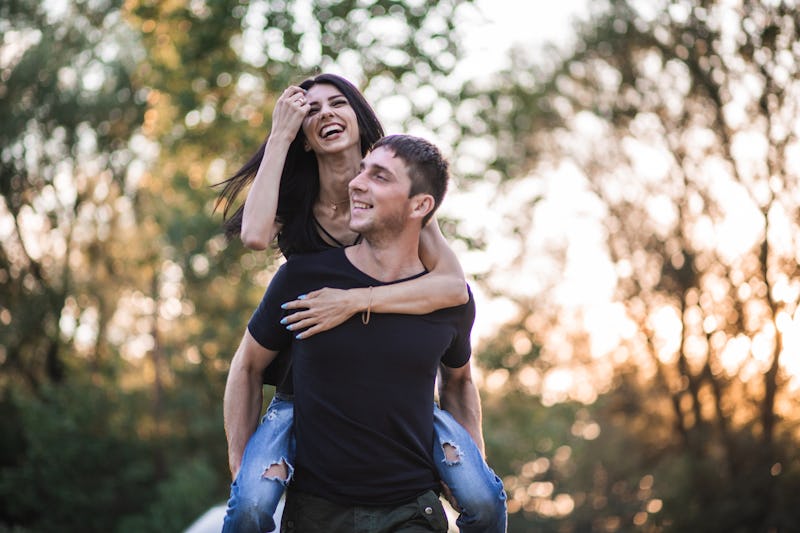 Shutterstock
Your rose colored glasses might change their shade of pink when the moon becomes full on Jul. 16. This is no ordinary full moon, it's also a lunar eclipse which means regular lunar influences on our emotions are even more intense. You'll want to know how the July 2019 full moon will affect your love life, based on your zodiac sign, so you can stock up on all the right rom-coms to get through it.
Each month full moon rituals reminds us to release what no longer positively serves our lives. Eclipses see your regular cleansing and raise you a complete overhaul. But it's all for the best. "In order to move up, we have to clear, we have to let go, we have to release, and that is exactly what this Lunar Eclipse will be guiding us to do," Forever Conscious reports. Change is difficult, but it's crucial to "remember our strength" when it happens.
Don't panic, this doesn't mean the relationship you're in is going to randomly end. The lunar eclipse is all about you. "This lunar eclipse calls for us all to transform from within. As long as we are committed to personally evolving—we will be able to create the dream we want," astrologer Lisa Stardust tells Bustle. Being in touch with your emotions, wants, and needs will allow you to see where your love life has the potential to go. July's full moon will illuminate what's not working in your love life so that you can reflect on it, clear it out and level up.