This Zodiac Sign Should Expect An Important Work Event Soon, Thanks To The August Full Moon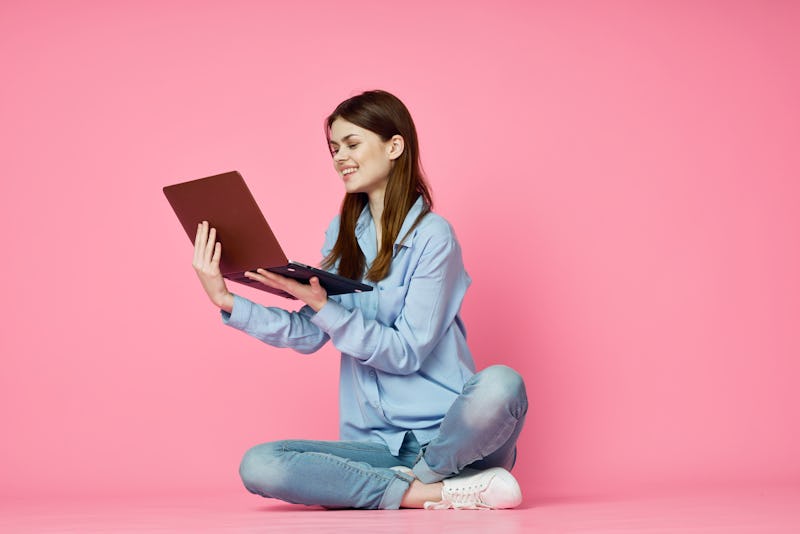 Shutterstock
The full moon on Aug. 15 is in the humanitarian sign Aquarius and we're all going to be feeling particularly supportive. Usually full moons come with heavy emotions that we brace for. But Aquarian energy is light and with this moon's position to Venus, the planet of love, we'll be feeling a lot of it. This could make your work environment a nice place to be. Water cooler conversation could be invigorating, even. Find out how the August 2019 full moon will affect your work based on your zodiac sign, to know what to expect at the office in the next coming weeks.
Aquarian full moons are a break from the heavy emotions that typically fall upon us during this notorious lunar phase. "As the water bearer, Aquarius has the natural gift and ability to take these heavy emotions and transform them into something lighter," Forever Conscious explained on its site. "All of us have Aquarian energy within us, and on this full moon, we are going to be guided to bring healing, lightness, and love to the world." When it comes to our work life this means we might find a more collaborative work environment amongst our co-workers.
We'll be eager to work for the greater good and find ways to make our cubicle feel more like a window into the world. All zodiac signs might feel encouraged to make a big difference — starting in their little office.