How The August New Moon Will Affect Your Work Life, Based On Your Zodiac Sign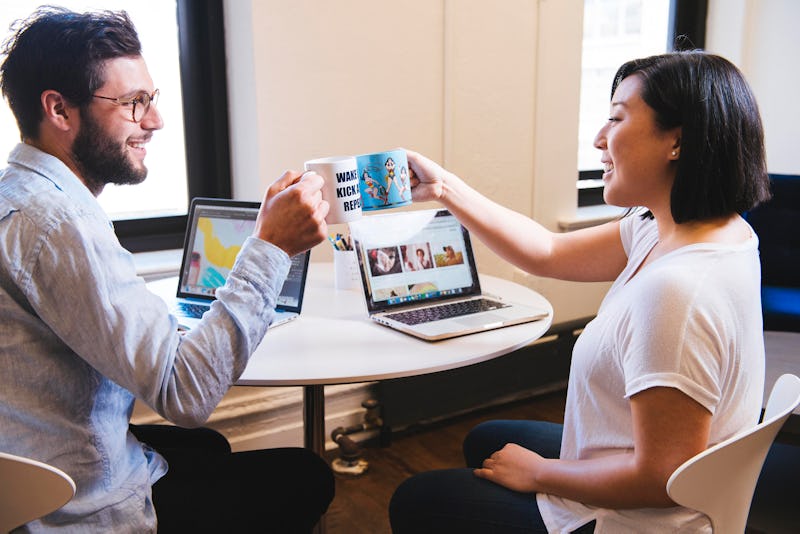 BDG Media, Inc.
Astrologically speaking, new moons are something of a clean slate for all of us. It's a great time to set a new intention, start planning toward your next goal, or jump into a new project with a fresh mind. As it happens, the August new moon comes at the end of the month, just in time to seal off your summer and, hopefully, set you up for a productive start to fall. How the August 2019 new moon will affect your work life is a looming question, considering the time of year, so Bustle spoke to the experts to find out what's in store for each zodiac sign.
"The new moon in Virgo is a great time to start a professional endeavor and to ask for a raise," astrologer Lisa Stardust tells Bustle. "With Mercury, Venus, and Mars linking up with the earthy Virgo moon, we can all expect to get a payback on our efforts."
Since Virgo season is upon us this this new moon, you can get an extra boost from the grounded earth sign's influence on your energy, no matter your sign. Virgos are the list-makers of the zodiac, ever organized, practical, and no-nonsense. If that's not your usual speed, then try to harness the surge of productive energy this time of year can bring and make it work for you! Here's more on what you can expect career-wise this new moon.