The Judge Who Handed Brock Turner A 6-Month Sentence For Sexual Assault Explains Himself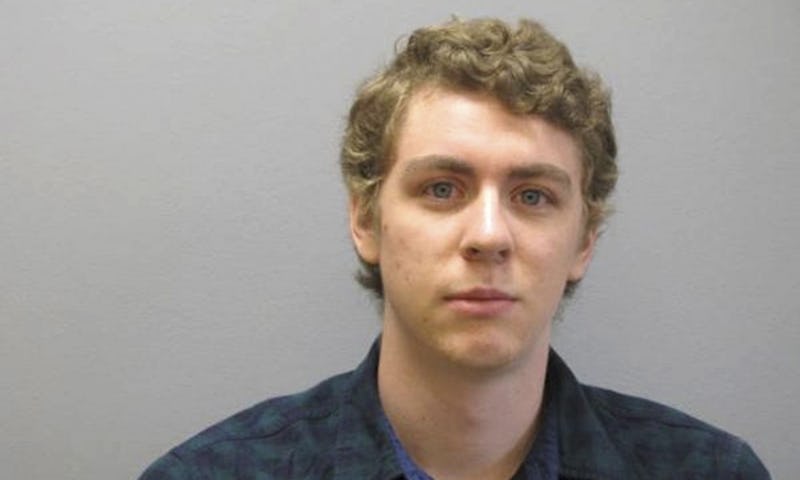 uncredited/AP/REX/Shutterstock
In light of a planned June 5 recall vote that could remove him from his position, the California judge who sentenced Brock Turner for sexual assault defended himself against critics. Speaking with CBS News' John Blackstone, Aaron Persky said that he had to tune out a potential public response during his own profession deliberations.
"If a judge is thinking in the back of his or her mind how is this going to look? How will it look on social media? Will I be vilified on cable news? That's the wrong avenue," Persky told Blackstone. "We can't do that. We shouldn't do that."
A recall vote is extremely rare, and California's has largely been characterized as a direct response to the six-month sentence that the judge, Aaron Persky, gave Turner in June of 2016. At the time, Turner was convicted of sexually assaulting an intoxicated, unconscious woman in January of 2015.
Turner's conviction could have carried a 14-year jail sentence, and when Persky opted for what critics described as an unreasonably light 6-month sentence, public outrage ensued. That outrage included the move to remove Persky from his job. According to the San Francisco Chronicle, no Californian judge has been recalled since 1932.
During his interview, he acknowledged that people around the world contributed funds to pay for his recall, and said that the phenomenon was "just not right."
"When we make a decision in a civil or criminal case, we're always disappointing one side or the other," Persky said. "And so if one side or the other that's disappointed is able to generate outrage, get it out there on social media, raise a lot of money based on one decision, it's just – it's just not right."
CBS reported that the effort to recall Persky raised over $1 million.
Beyond the fundraising success, Persky decried the "power of social media" and politics, suggesting that both may be tainting the integrity of the judicial process.
"There are even lawn signs now that have my face next to a mug shot of the defendant," he said during the interview. He continued:
I accept responsibility for every decision that I've made as a judge. But what I cannot accept are the downstream consequences, the collateral damage, if you will, to the next case, to the next judge's decision, to even the next juror's decision. I mean this notion, the power of social media, the power of politics, if it affects jurors then where are we? We've completely corrupted our system.
But his words stand in contrast to what his lawyer Jim McManis has said. McManis told Vogue that the accuser — who had read a harrowing victim impact statement in court — was "not attacked" and that she "had been drinking before she arrived at the fraternity party." McManis also claimed to Vogue that the woman did not actually write her impact statement, but that it was "written by a professional battered women's advocate from the YWCA." He did not provide any evidence.
When asked by Blackstone if the #MeToo movement might make him "more sensitive to the feelings of the society around you," Persky said he can't discuss how he made his decision. "But I can say that generally," he added, "the answer is absolutely not."
Shortly after the sentencing, District Attorney Jeff Rosen described the six-month sentence as "unjust."
"I am disappointed with the sentence in this case," Rosen said in a statement. "The punishment does not fit the crime. This predatory offender has failed to take responsibility, failed to show remorse and failed to tell the truth... Campus rape is no different than off-campus rape. Rape is rape. We will prosecute it the same."
At the time, Persky said that a series of factors led to his decision, including Turner's character references, age, and lack of a criminal background. "A prison sentence would have a severe impact on him," Persky said at the time. "I think he will not be a danger to others."
Turner's father, Dan Turner, also famously released a statement, which argued that Turner shouldn't have to face a lengthy prison sentence for "20 minutes of action."
"He will never be his happy go lucky self with that easy going personality and welcoming smile," Turner's father wrote. "His every waking minute is consumed with worry, anxiety, fear, and depression. You can see this in his face, the way he walks, his weakened voice, his lack of appetite."
As for Persky's recall vote, the anticipated outcome is yet unclear. The critics are loud, however, and the result could be historic.