The November Full Moon Might Mess With Your Thanksgiving In 4 Major Ways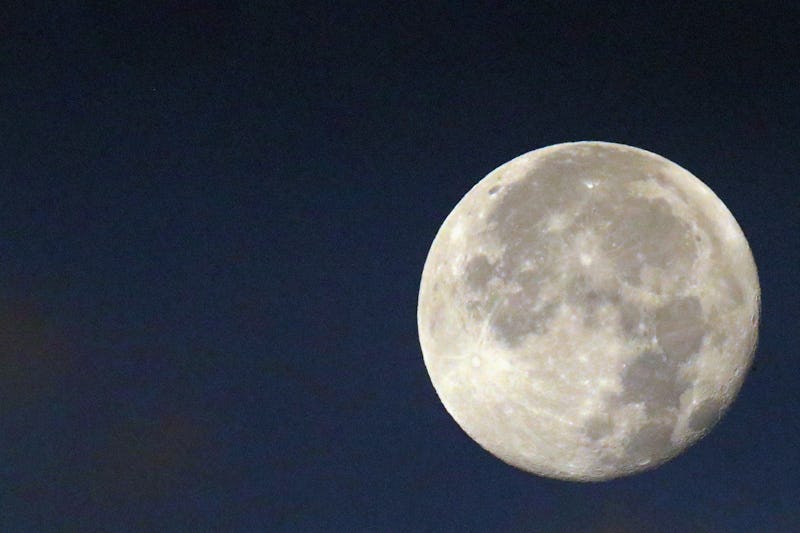 Bruce Bennett/Getty Images News/Getty Images
A full moon in Gemini is going to be simply delicious this turkey season. Are you ready for some great tableside chatter? That's right — the gobble gobble isn't just for the birds this season. Most people during the November 2018 full moon will feel it affect their Thanksgiving, despite it happening on Nov. 23 — namely, they are going to feel an influx of desire to talk. After all, Gemini is the sign of the gab, and we'll need it and then some when we talk to the relatives on relatives that we will all gather at the table with this month.
According to sstrologer Lisa Stardust, "The Gemini Full Moon is a time to grow and heal relationships through communication. Talking things out under this Full Moon will serve to help matters blossom and transform."
That means this will intersect with your relatives' ability to understand you — they'll likely want to. You know how sometimes it can be frustrating to get together with all sorts of generations, personalities, world views, even turkey-eating styles? This time around, the full moon will make things a little more meaningful and affectionate because people might be trying to talk about what's on their hearts.
Note that the full moon falls on Black Friday, so technically its energy won't be in full swing until the day after everyone is supposed to gather around the table on Thursday. But nevertheless, the Gemini full moon energy will still be slowly trickling in during this time, affecting us in all the best ways possible! Here are the four main ones.