3 Days Is All You Need To Start *Liking* Running — Here's Why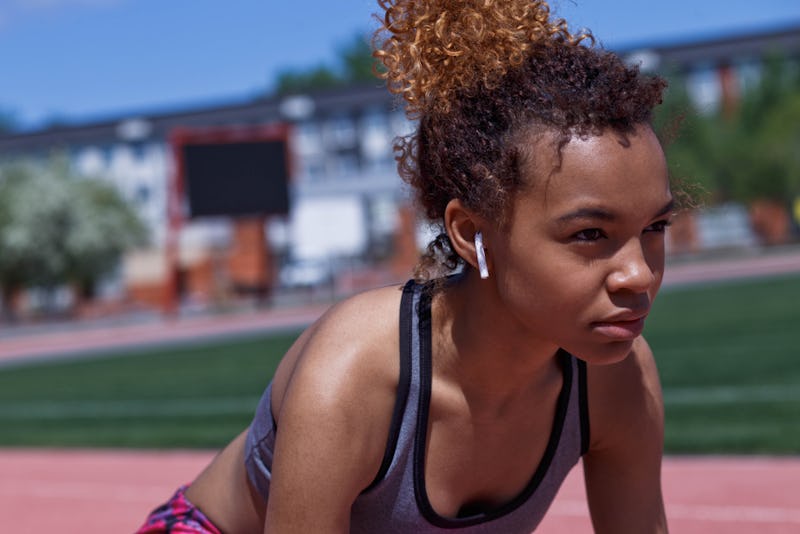 Abai Bekenov_Shutterstock
So you want to start running. You might only know what running is from catching the bus, or you might just shrug and catch the next one, because who wants to get all sweaty anyway? Or, maybe you loved running in high school, but then an office job happened, or an injury, or any number of other obstacles that might have popped up in your life. Whatever your past experiences are with running, you probably want to know how to like running in three days if you're determined to do it.
Running is tough. There's repetitive stress on your body, there's that awful out of breath feeling, and there's the physical and emotional challenge of just putting one foot in front of the other to walk, let alone run. But there are benefits like "runner's high," and you might want yourself a piece of those sweet depression-fighting chemicals for yourself. Not to mention the fact that running can improve your memory and boost your ability to regulate difficult emotions.
The easiest way to just start running? Just start running. Try to run one mile one day, and one mile the next, and one mile the next. There's no need to turn it up to 11 on the first go-round, but the best thing to do is just start. Some people go into running with the thought that they'll immediately be running the marathon, but that's both flat-out dangerous and not helpful. Instead, by following the framework below, you can think about what you want running to bring to your life — and you might even change your attitude about it by your fourth morning lacing up your sneakers.
To be sure, running isn't for everyone, and that is more than OK. But if you want to give it a try, for the first or fortieth time, here are some ways you can try to make running work for you.