Your Very Adorable Guide To All The Puppy Bowl Puppies You Can Adopt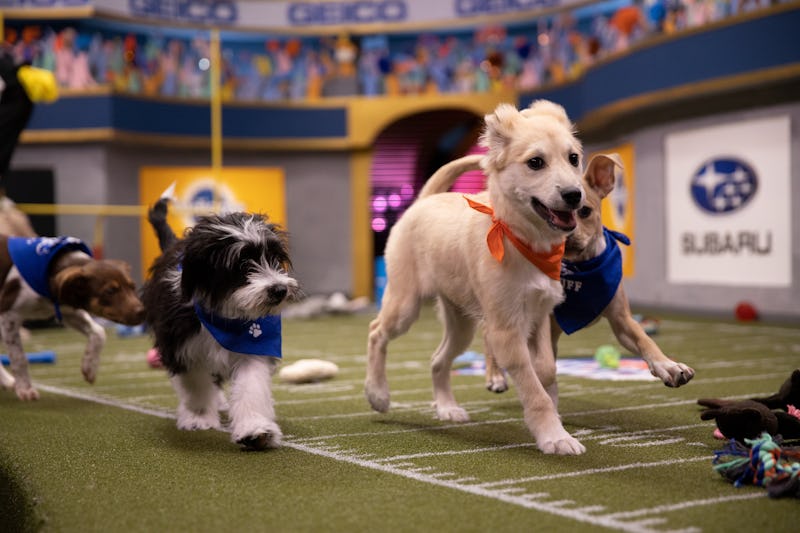 Animal Planet
If you have your heart set on adopting one of the 2020 Puppy Bowl puppies, we have some bittersweet news. The bad bit is that most of the dogs taking the field on Sunday, Feb. 2 have already found loving homes. The good bit is that there are plenty of other adorable pups just like them up for adoption from the game's 61 participating shelters.
Puppy Bowl XVI's starting lineup features 42 puppies from around the United States, Colombia, the Virgin Islands, and Canada. There are an additional 54 dogs who make up the Puppy Bowl backup team, plus another 64 dogs playing in the third annual Dog Bowl that aired on Feb. 1. Each and every one of these dogs are up for adoption — or rather, they were. The actual Puppy Bowl was filmed in October 2019 in New York City, which means many of the dogs — including Spritz, Kenny, and Linus — were adopted before the game even aired.
Still, there are a few left looking for their forever homes. If one of the dogs strikes your fancy, you can visit animalplanet.com/adopt to find out more about them — or maybe fall in love with an entirely different pup. Read more about them below.