How To Argue With A Climate Change Denier In The Most Productive Way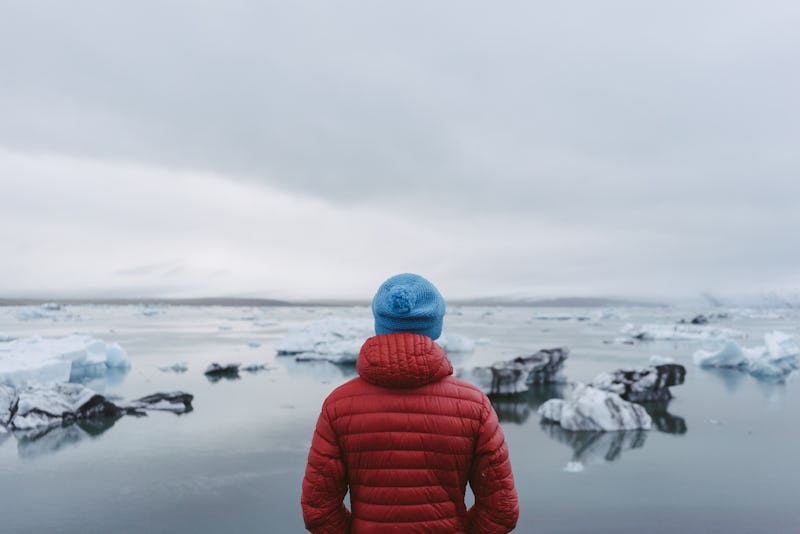 Shutterstock
It might be shocking to consider the fact that there are still people who don't believe humans are heavily influencing climate change. But according to a 2018 survey by the Associated Press, approximately 9% of Americans thought climate change wasn't real, while another 19% said they weren't sure. So, while you shouldn't be surprised if you find yourself arguing with a climate change denier, it's important to get your point across efficiently. Regardless of how passionate you are about the cause, these conversations can get frustrating.
Before you engage in any discussions, remember that it's not your job to convince another person that an extensively researched scientific phenomenon is in fact happening. What's more, you shouldn't have a conversation with a climate change denier if it's going to give you serious anxiety or totally infuriate you. After all, it's important to remember that the mass majority of people in the United States know climate change is real, and support aggressive climate legislation to address the crisis, according to the Pew Research Center and Reuters, respectively.
With all of that said, you might come across someone who genuinely wants to debate the legitimacy of climate change. And if that happens, it helps to be prepared — and also to present your information in a calm and kind manner.
According to both climate and conflict resolution experts, you shouldn't engage in these conversations if it drains or upsets you. But if you do want to make your voice heard, here are several psychological and fact-based tips to help you in your efforts, depending on the situation.