How To Ask For Space In A Relationship Without Hurting Your Partner's Feelings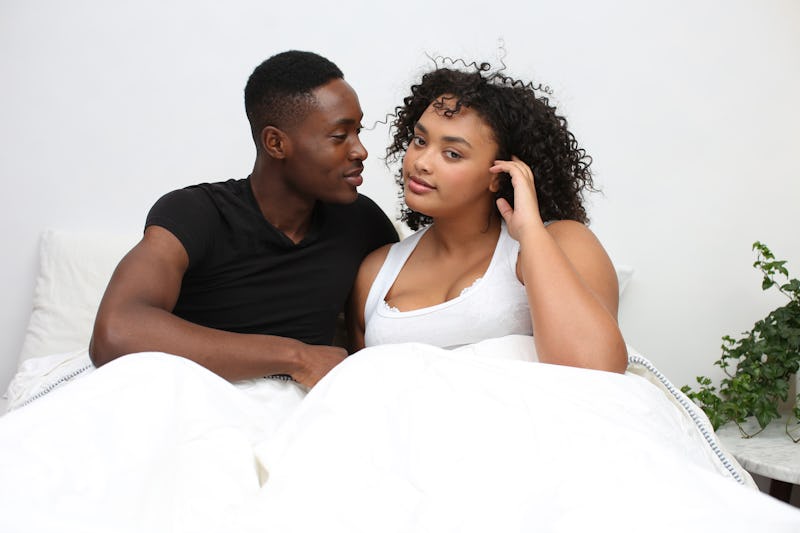 Ashley Batz/Bustle
When a relationship is brand new and you're still getting to know your partner, it can be hard to imagine wanting to spend time away from them, doing your own thing. But the longer you're together, the more you'll realize that not only is it OK to need time apart, learning when and how to ask for space in a relationship is crucial for it to remain healthy. If you're used to spending tons of time with your partner, it might be scary to hear them say that they need space, but the truth is that asking for alone time doesn't always have negative, ominous implications for your relationship.
"Your partner asking for space is about their desire to get their social, emotional and intellectual needs met by others outside of their primary relationship," Rhonda Milrad, LCSW, relationship therapist and founder of online relationship community, Relationup, tells Bustle. "One person cannot satisfy all the needs of another and your partner's desire to take space is their effort to take care of themselves and to return to the relationship nourished, enriched and replenished."
You might love your partner's company (and vice versa), but it's unrealistic to expect that your partner can fulfill all your needs: as individuals, we all occasionally need alone time to relax, as well as some one-on-one time with friends and family. If you want to start a conversation with your partner about creating some space in your relationship for both of you to have some time to yourselves, here are five expert tips that will help make (what can be) a tricky conversation go a little more smoothly.