What Nutritionists Want You To Know *Before* You Go Plant-Based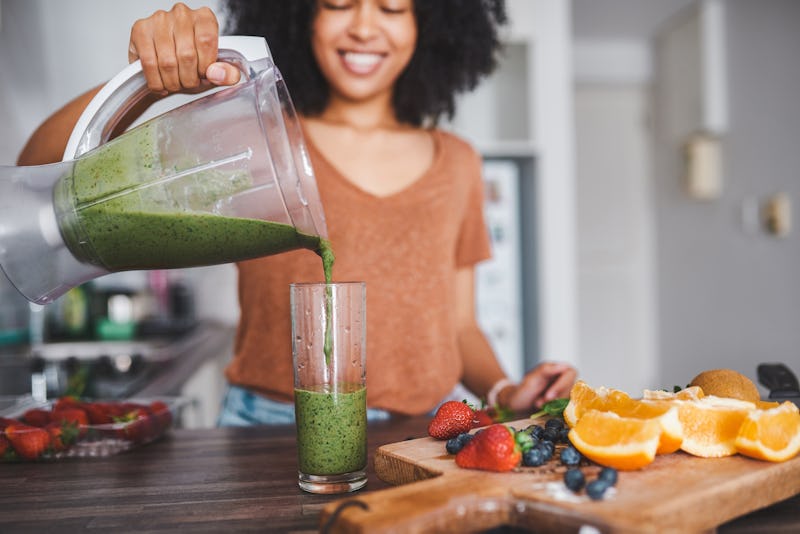 Moyo Studio/E+/Getty Images
Making a big change — like learning to tango, moving to a new city, or going plant-based — can be exciting. If you've decided to go vegetarian, you may be raring to go, prepared to reject all bacon-based dishes forever and embrace a plant-based lifestyle. But a sudden about-face can stress out your body, not to mention be unsustainable in the long-term. We asked nutritionists for their best tips for going vegetarian so that you can make it work.
As anybody who's spent time in college dorms will know, being vegetarian doesn't guarantee someone is getting all their nutrients. It's perfectly possible to be vegetarian and live solely on doughnuts and potato chips for six months, with the occasional lemonade to avoid scurvy. (Yes, I know somebody who did this.) To make sure that you're fueling your body in the most effective ways, experts tell Bustle, it's a good idea to know a little about how proteins and other food sources contribute to your health — and to plan your vegetarianism as a process that will turn into a lasting lifestyle, rather than a whim.
Here's the best advice from nutritionists for changing to a vegetarian diet. Some of their guidelines might surprise you.