How To Celebrate National Cheese Lover's Day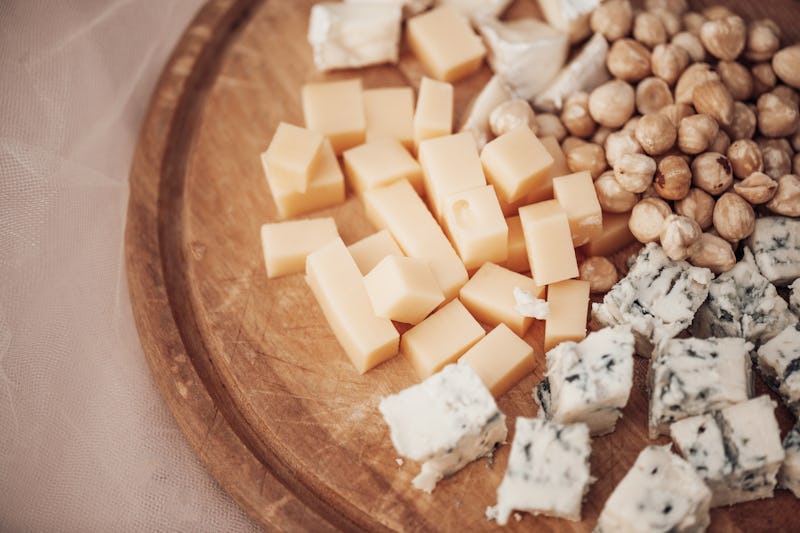 Ol'ga Efimova / EyeEm/EyeEm/Getty Images
Has someone ever told you that they don't like cheese? Probably not. That's why, unless you're lactose intolerant, you'll likely be looking for fun ways to celebrate National Cheese Lover's Day on Jan. 20 this year. You're probably thinking, "Uh — I celebrate this unofficially every day," and you're not alone. But since it's one of the best holidays of all time, it's worth observing extra hard when it comes by.
While there's technically around 18 other holidays throughout the year that celebrate the greatness that is cheese, this one is pretty darn special. Why? Well, it sums up cheese as a whole. I mean, while I still love National Grilled Cheese Day (which is on April 12, by the way) National Cheese Lover's Day just inspires learning and deep appreciation, and not just snacking and eating.
Don't get me wrong. There'll be a lot of snacking and eating going on during National Cheese Lover's Day.
But, there's more to discover on the day itself. If you were ever thinking about learning more about cheese (or hey, even wine and cheese pairings if you want an excuse to add a little booze) there's no day better than National Cheese Lover's Day.
Here are just a few of the fun ways you can celebrate.