Experts Say These Are The 8 Best Ways To Deal With Passive-Aggressive Comments From Your Mom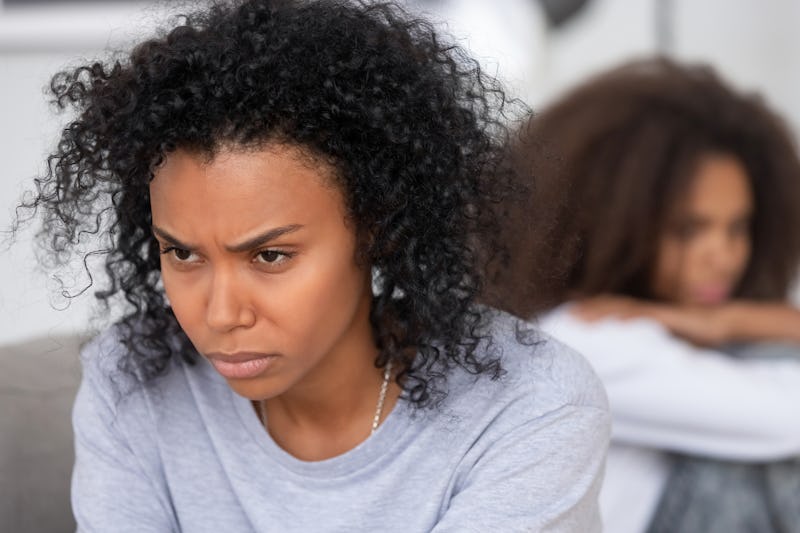 Shutterstock
In an ideal world, your relationship with your mom would be uplifting, close, and mutually supportive. But if your mom is toxic, things might not be so healthy between you. It can sometimes be difficult to know if the negative things your mom says to you are OK or are a sign that something is wrong. According to experts, if she says certain passive-aggressive things, that's a pretty good indication that she's not treating you in a healthy way.
So what is a toxic mom? "A toxic mom can mean having someone who is too self-absorbed to notice the emotions of her child, too wrapped up in her own issues to meet the needs of her child, or too manipulative with words or actions which place the child in a position of inferiority, unimportance, as a scapegoat, or positioned as the problem or problem maker, etc." Michelle Croyle, MA, a Pittsburgh-based psychotherapist and counselor in private practice, specializing in anxiety and trauma recovery, tells Bustle. Whatever toxic tendencies your mom tends to have, the passive-aggressive things she says to you can really affect you if you don't have healthy strategies for dealing with them or a support system that can guide you as you navigate the relationship.
Here are some things toxic moms say and how you should handle them, according to experts.