8 Tips For Taking Care Of Your Mental Health When You Have A Chronic Health Condition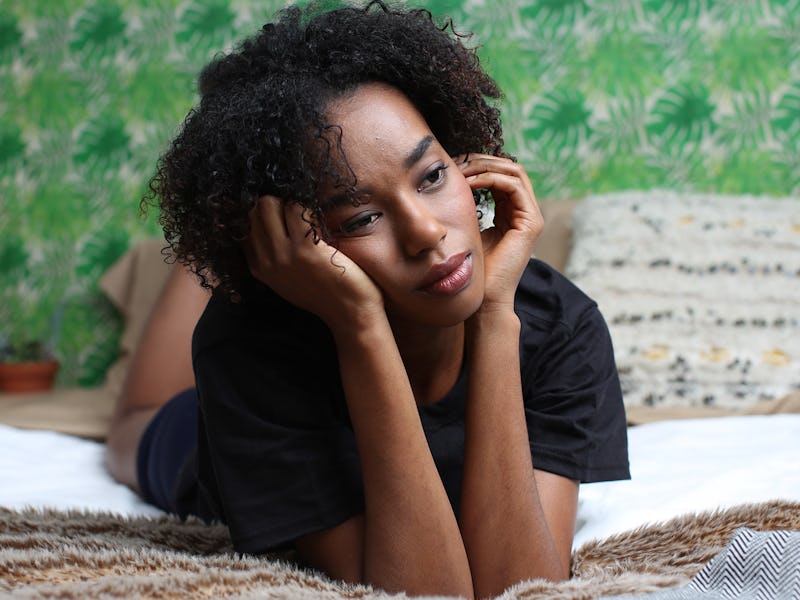 Ashley Batz for Bustle
People with chronic health problems usually receive help from their doctors to minimize physical pain, but they're not always told anything about the emotional pain of living with a chronic health condition. While 10-25 percent of women in the general population experience depression, 25-33 percent of those with chronic illnesses do. And that's understandable. When you're in physical discomfort, your ability to live your life is compromised, and when you don't know if or when it will end, it's easy to fall into a rabbit hole of depression.
"Pain and depression can be synonymous in the brain, so it's not uncommon for depression to set in in light of chronic illness," psychoanalyst Claudia Luiz tells Bustle. "In fact, a period of grief after the news that there's illness in the body is natural and expected. That grief honors the life you had before the diagnosis, and you have to see that grief through with compassion and wholeheartedness, making sure not to push it away. Pushing away grief over chronic illness is a form of pushing yourself away."
If you're dealing with depression tied to a chronic health problem, you're not alone. Here are some tips from experts on maintaining your mental health when your physical health is compromised.