5 Ways To Detach From Work Over The Holidays, According To Experts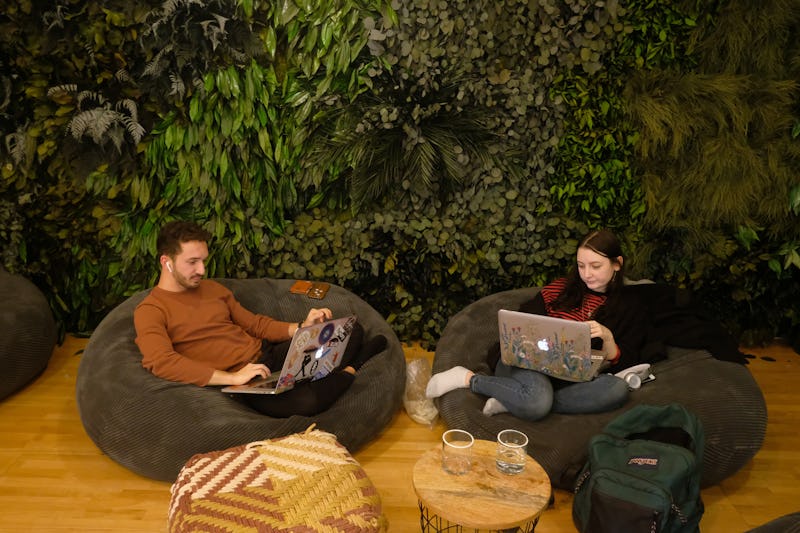 Sean Gallup/Getty Images News/Getty Images
The week between Christmas and New Year's is supposed to be a time to decompress and enjoy the company of family and friends. If you feel like you've still got one foot at work (guilty!), then you need to arm yourself with ways to unplug from work during the holidays. Almost everyone puts additional pressure on themselves at the end of the year to wrap up projects before the calendar flips over. However, unless you're a brain surgeon, mentally checking out for the holidays isn't likely to result in a catastrophe. In fact, unplugging from work is actually good for your mental health.
A study published in the journal Industrial Health found that mentally detaching from work has positive psychological benefits. If it makes you feel better to clear your inbox every day, you can still do that. The study concluded that even moderate detachment led to improved mental health. "Work engagement showed the highest level at an intermediate level of detachment. Although high psychological detachment may enhance employee mental health, moderate levels of psychological detachment are most beneficial for work engagement," the study reported.
Feeling stressed and overwhelmed this holiday season? Give yourself the gift of a mental break from work. If you're not sure how to do that, Emily Brockway and Marc Escapa of Noken, a new travel service that curates balanced trips for travelers, shared tips with Bustle for detaching from the office during the holidays.