How To Donate To Charleena Lyles' Family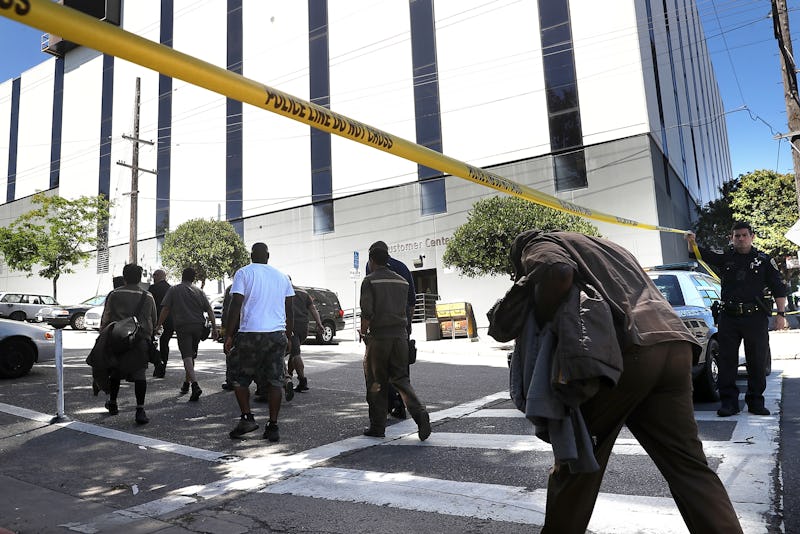 Justin Sullivan/Getty Images News/Getty Images
The fatal shooting of a 30-year-old mother of four in Seattle, who was pregnant with her fifth child and reportedly battling mental illness, has prompted an outpouring of support and grief across the country. And those looking to help Charleena Lyles' family can now donate to a GoFundMe page, which has already collected 10 times its fundraising goal in just a few hours.
More than 1,700 people donated to the fundraiser less than 24 hours after it was posted on the popular crowdfunding website. By 10:00 a.m. ET Tuesday, donations surpassed $55,000. The fundraising goal was listed as $5,000, but the widespread coverage of Lyles' fatal shooting — in front of her children — helped elevate the incident to national attention. According to GoFundMe, the page has received at least 12,000 shares across Facebook and Twitter, not including other social platforms.
The page is run by a Monika Williams, who told the Seattle Times she was Lyles' sister. "Why couldn't they have Tased her? They could have taken her down. I could have taken her down," Williams told the newspaper. Bustle has reached out to the creator of the GoFundMe page to confirm her identity, but did not immediately receive a response.
According to the Washington Post, Seattle police representative Detective Mark Jamieson told reporters that "police were familiar with Lyles and her apartment," having interacted with Lyles within the last two weeks. Lyles' family told the New York Times that she "struggled with mental illness after years of abusive relationships and threats of her children being taken away." Jamieson said that Lyles had called 911 to report a possible burglary, but "at some point, the 30-year-old female was armed with a knife," and Lyles was shot multiple times. Officers attempted to perform CPR, but Lyles was pronounced dead by fire department officials later on.
Although there's no specific plan for the fundraiser listed on GoFundMe, the money will presumably go towards Lyles' funeral expenses, any legal fees associated with the incident, and her children's future. One of the younger children reportedly has Down Syndrome. At least two of Lyles' children were reportedly present at the time of the shooting, but none were injured.
The fundraising effort is a great way to help the Lyles family, but if you can't spare the cash, there are other ways to commemorate Lyles' life too. Some communities have already organized protests and candlelight vigils, and you can start on in your city or town if there isn't one yet. Social media posts are always a good way to keep the conversation going too — people are using #CharleenaLyles and #BlackLivesMatter to continue a discourse on the shooting. Whatever you can do, do it, because the most important thing now is to make sure Lyles doesn't become another forgotten victim.