Here's How To Get A Kylie Hoodie For Free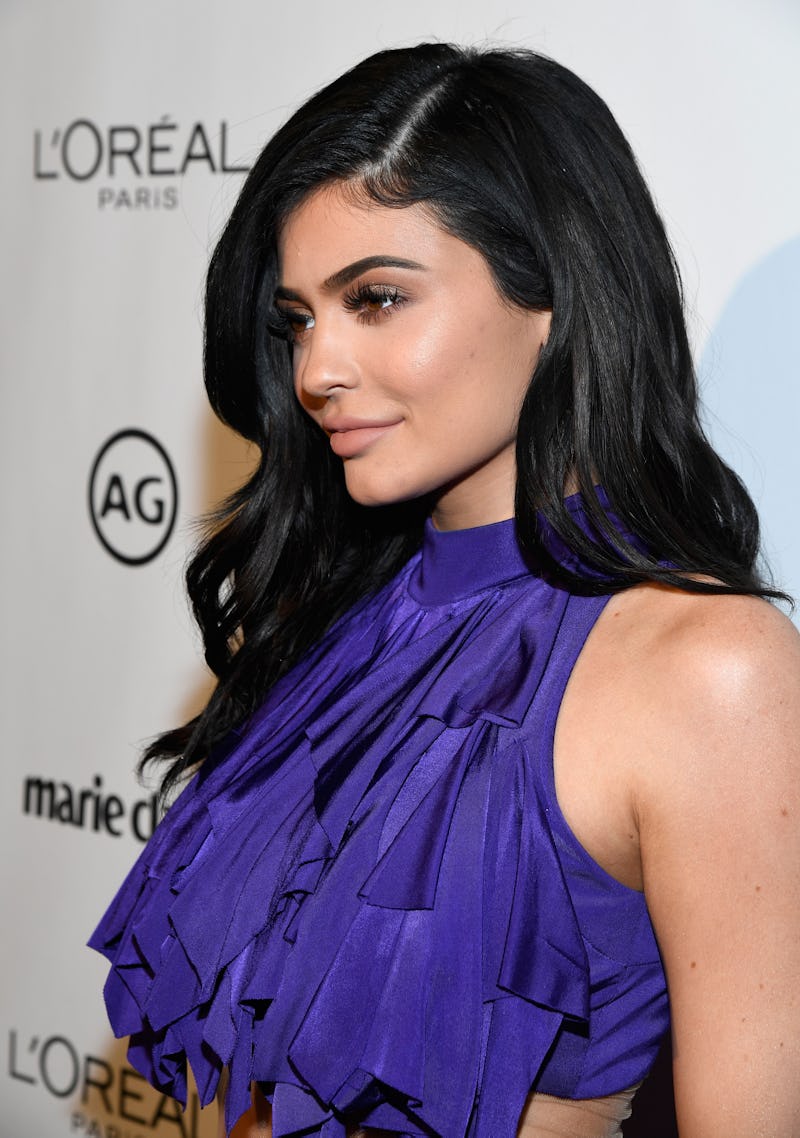 Matt Winkelmeyer/Getty Images Entertainment/Getty Images
Kylie Jenner is quickly becoming the queen of showing love to her fans. Not only does she give them some stellar sneak peeks at upcoming Kylie Cosmetics launches, but she gives them free stuff, too. Now you can enter to win a Kylie hoodie from the Kylie Shop, and it's super easy. Clearly, Jenner loves her fans and loves sharing her merch with them, and now, she's at it again.
Over on Jenner's website, she posted yet another giveaway. While she's been known for giveaways before, it seems as though she's really hit her free stuff stride. Only last week she was giving away bundles of Kylie merch that included a hoodie, phone case, thong, tee-shirt, and a Kylie calendar. While this giveaway isn't quite as big when it comes to items, it does offer fans more chances to win. In this giveaway, 15 Kylie fans will come away with this prize.
How do you enter? Head over to Jenner's website and write the reality star a four line poem using the words merch and Kylie. The best poems that catch Jenner's eye will snag one of the 15 hoodies. You may want to act fast, though. According to Jenner's website, the contest is over Jan. 27 at 4 p.m. PT.
While fans will be happen with pretty much any Kylie merch, the release of upcoming merch has to be exciting as well. It's hard not to imagine that maybe this is a bit of a purge for the Kylie Cosmetics mogul. Like tons of retail brands, she reducing inventory of last seasons products.
Of course, that's just a guess, but with new Kylie merch moving into town, why not make some room? She's already teased quite a bit of it on social media. In fact, she showed fans a rack full of new hoodies, jackets, and tee shirts.
If that is the case, though, and new merch is just around the corner, the Kylie hoodie giveaway may still be more exciting. Not only will you be snagging merch from Kylie herself, but you'll also be getting the OG merch from the Kylie Shop. What are you waiting for? Craft that perfect poem.