7 Things Couples Who Are Built To Last Always Say During Fight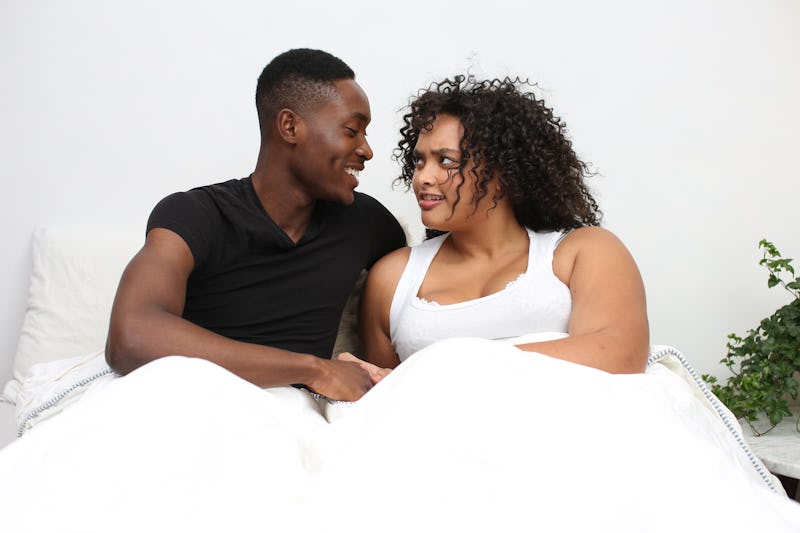 Ashley Batz/Bustle
Fighting with your partner is inevitable. It happens to every couple at some point. But there is a major difference between fights that are healthy and those that can lead to breakups. If you want to fight like a couple that's built to last, experts say there are a few important phrases you should keep in mind.
"There are several hallmarks of 'good' fighting," psychologist and dating coach, Christine Carpenter, PsyD, tells Bustle. "Good fighting is a way couples disagree, even in a heated way, without corroding the love in the relationship overall."
Couples who are built to last have learned some very important conflict resolution skills. They know how to fight productively and they don't keep bringing up the same issues over and over again. These couples take responsibility for their actions, they stay away from name calling or hurtful comments, and they're able to come to the "discussion" in a grounded way.
"Of course, we all are vulnerable to acting impulsively out of intense emotion," she says. "In the heat of a moment, we may not have the presence of mind to think through how to express our reaction."
So what you say really matters. If you want to fight like a couple that's built to last, here are some things you should always say, according to experts.