Are Your Relationship Fears Irrational?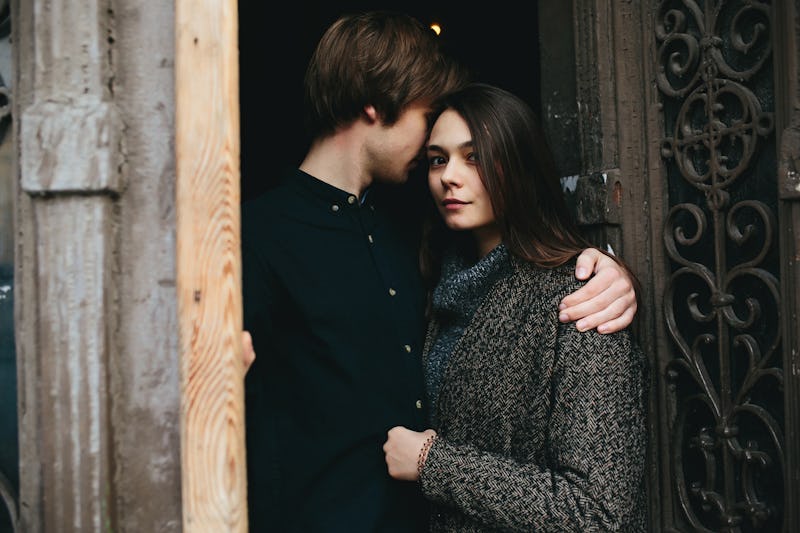 teksomolika/Fotolia
I wish I could tell you the secret to always staying calm, cool, and collected in your relationship. But the reality is, no matter how confident you are, fear has a way of creeping in and screwing everything up. While relationship fears are normal, there is a difference between rational relationship fears and irrational ones. "The good news and bad news is that human beings are built for relationships. It's in our DNA," licensed marriage and family therapist, Dr. Paul Hokemeyer tells Bustle. "This is why we are pulled towards them like bits of metal to a magnet. It's also why they terrify us so. In being compulsively pulled, we open ourselves up to pain and suffering. "
I mean, it makes sense, right? When you completely put your heart into someone, you have a lot to lose. According to Hokemeyer, our fears directly stem from past relationships. "Relationships are emotionally charged. They cause our brains to fire in patterns. This is why it's so important for us to go back and get clarity around our past to keep it from infecting our future."
It's important to note that past relationships don't necessarily have to be ones you've been in firsthand. It can be relationships you've observed closely like your parents, siblings, friends, etc. Figuring out whether your fears are rational or irrational isn't easy. So here are some ways to help you out: