'CBB' "Bad Girl" Natalie Nunn's Social Media Will Send You Down A Total Rabbit Hole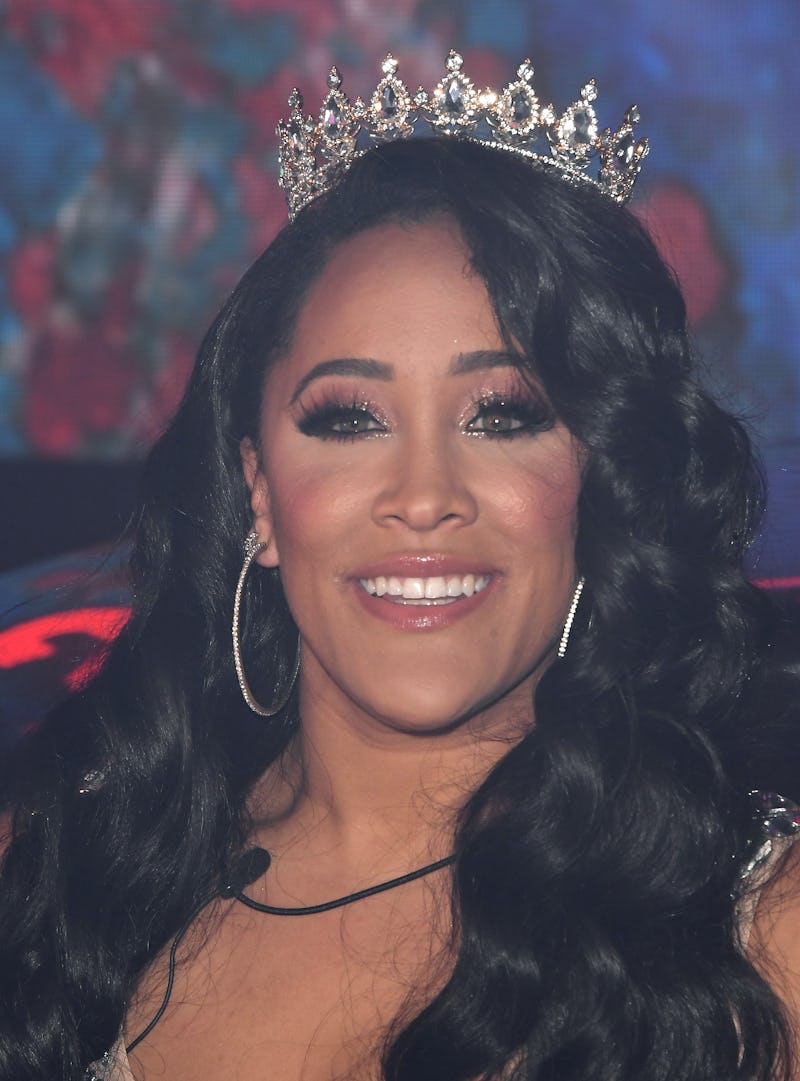 Stuart C. Wilson/Getty Images Entertainment/Getty Images
Celebrity Big Brother kicked-off on Thursday with a whole host of super familiar faces. One that really got a huge reaction in particular was Natalie Nunn. The American star rocked up to the house wearing an actual crown and told the live studio audience that she is the new Queen of England. I'm not so sure what Her Majesty will have to say about that, but if she's interested in learning more, here's how to follow Natalie Nunn on Instagram, Snapchat, and Twitter, because this sassy lady is all over social media.
Nunn is just as wild as one would expect on Twitter, with a no holds barred attitude. She's not afraid of making enemies online either — seriously, the gal has fallen out with some pretty huge names over the years. In her Celebrity Big Brother entrance video, the American star revealed just a few of the A listers she's feuded with on the Internet:
"I'm always in the Twitter beefs; Rihanna, Chris Brown, Wiz Khalifa, Amber Rose, the list goes on and on. I don't care, I'm not going to bite my tongue and I'm gonna say exactly how I feel."
Trust me, if you poodle on over to Twitter and go on her page at @missnatalienunn, y'all are in for a treat. Oh and don't forget to follow her on Snapchat either. Her handle is NatalieNunn, and she posts some pretty epic videos, so make sure you don't miss out.
Meanwhile, over on Instagram, you'll get a glimpse of her softer side. This is the platform she uses to post pictures of her gorgeous little girl, Journey. She was also shares family time photos with her American football star husband Jacob Payne, who plays for the Arizona Rattlers. Although they appeared on the TV show Marriage Bootcamp together, just one quick look at her Insta profile, and it's pretty obvious that these two are super loved-up, as well as being doting parents to Journey.
Nunn first became a public figure back in 2009 after appearing on American TV show Bad Girls Club. She now describes herself as "the naughtiest bad girl" around, although I'm not entirely sure what that is supposed to mean. But she has proven to be a bit of a wild card from the very beginning of her media career, being well known for rage-filled outbursts so intense that she actually got kicked out of the Bad Girls Club, reports the Mirror. Now that is an impressive feat.
Nowadays, Nunn, who busies herself with being a mum as well as her reality TV royalty status, describes herself as being a "mommy blogger, public figure and traveller."
As she is famous for her celebrity fall outs, bad gal behaviour, and of course that infectious laugh, there is no doubt that Nunn is going to be a stand out star during this year's Celebrity Big Brother. But will she get my vote? It all depends on whether she stands out for good or bad reasons. I guess that's a matter of taste.
Celebrity Big Brother is on Channel 5 daily at 9 p.m.