7 Ways To Follow The Democratic Debate & Get All The Analysis You Need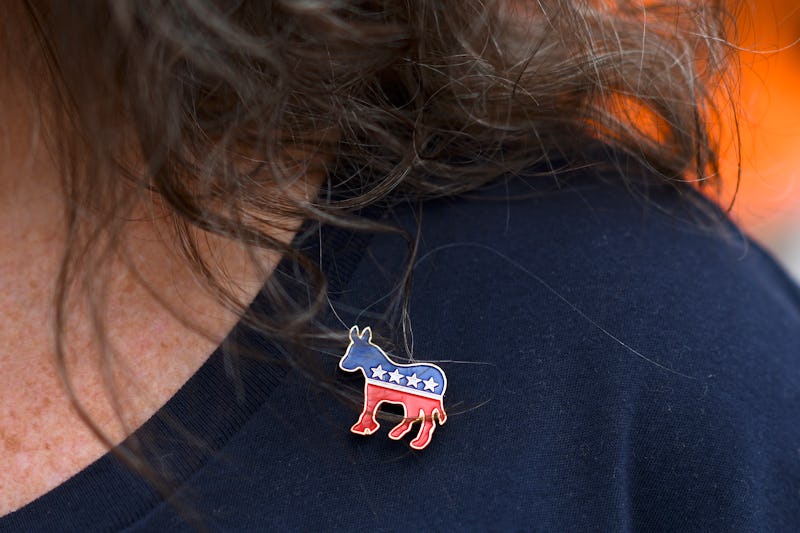 Mark Makela/Getty Images News/Getty Images
The first Democratic debate of the 2020 presidential campaign is rapidly approaching — and the record-breaking number of candidates on the debate stage could make for some very interesting discussion. If you want to follow the Democratic debates and observe the candidates engage over two evenings of debating, there are many ways that you can see all of the action unfold.
Due to the large number of candidates in the Democratic primary, participants have been separated into two groups for the debate. One group of 10 candidates will take the stage on Wednesday and the other 10 will debate on Thursday. FiveThirtyEight indicated that the groups were created based on a complex drawing process that involved ensuring that not all the candidates who hold the top spots in the polls are onstage on the same night.
The Democratic debate will last from 9 p.m. to 11 p.m. ET each evening and will air live from Miami, Florida. NBC-affiliated journalists Savannah Guthrie, Lester Holt, Chuck Todd, Rachel Maddow, and José Diaz-Balart will all serve as moderators during the two-day event.
Many Americans are expected to watch as the 2020 Democratic field comes together for the first time. If you are planning to follow the debate, there are many ways for you to watch the candidates define their policies and make their cases for the presidency.