How To Secure Your Spot On 'CBB's Bit On The Side', Because Everyone Loves Rylan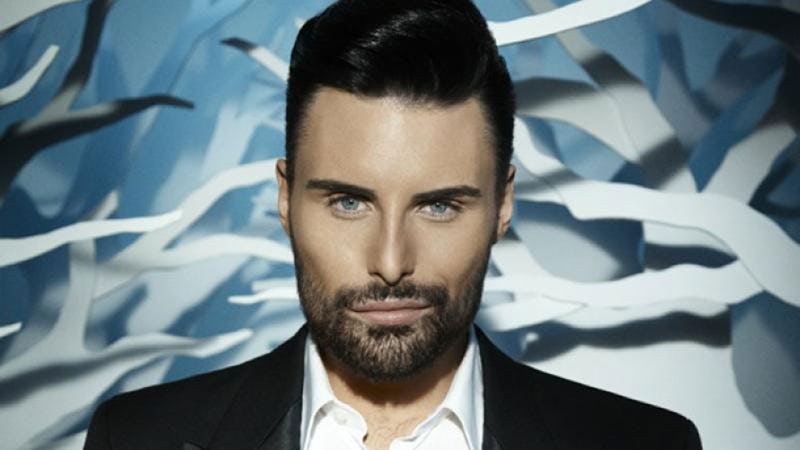 Channel 5
There is no denying that there is a big old scandalising reality show shaped hole left in our lives since Love Island ended. Luckily for all you reality TV fanatics, the mother of all reality shows (or should I say Big Brother of all reality shows) Channel 5's Celebrity Big Brother is coming back to our screens so flipping soon. Keen to be a bit of the action? Well, how to get tickets for Celebrity Big Brother's Bit On The Side — because it is actually a lot easier than you might expect.
If you're a true fan of the show, you'll know that, just like with all great events, the best bit is the after party. In terms of Celebrity Big Brother, the after party is Celebrity Big Brother's Bit On The Side hosted by the wonderful Rylan Clark-Neal. On Tuesday, he posted on his Twitter account to let fans (as well as all of you complete Celebrity Big Brother fanatics) know how you can get to be a member of his live studio audience. The only requisite is that applicants must be aged 18 or over to be on the show.
Well, with that in mind, I guess it's basically time for me to get a crew together and get your face on the dang telly. Am I right? Who's with me?
In the post on Rylan's Twitter account, he shared the relevant email address to send your name and contact number. Yep, it's as easy as that.
Rylan, reality TV royalty who found fame on The X Factor and actually won Celebrity Big Brother Season 11 himself back in 2013, is gearing up to host the live show which will be hitting our screens next week, Thursday August 16. His hilarious sense of humour and addictive energy makes for great viewing.
In case you didn't know, the premise of the show is to look at unseen footage, gain expert analysis of contestants' behaviour, have friends and family on to talk about the housemates, and of course, it's a platform for other celebs to give their opinions on what's going on. Previous celeb panelists have included Katie Price, Bobby Norris, and Michelle Heaton.
This year's theme has been announced and is set to be "Eye Of The Storm". Sounds like thee's a lot of drama in store to me. Celebrity Big Brother has also got a brand spanking new eye logo.
Ooh fancy.
Rylan took to his own Twitter account last week to share a rather ominous trailer, further emphasising that the eye of the storm really is approaching.
Opening up about what fans can expect fro the new series, the show's creative director Paul Osborne told Digital Spy:
"This year all the celebrity housemates have a unique shared experience, they've all weathered their own media storms. Under Big Brother's eye, their stories will be once again firmly in the spotlight and in the national conversation. This summer's Celebrity Big Brother, like the new eye, is set to be electric."
With yet-to-be confirmed rumours that Stormy Daniels and Meghan Markle's half sister Samantha Grant will be entering the house, Celebrity Big Brother's Bit On The Side is definitely going to have a lot to ruminate on.
Looks like the media storm is already swirling and one that I know we are all super excited about.