These Top Tips Will Help Keep Makeup On For Longer During This Insane Heat Wave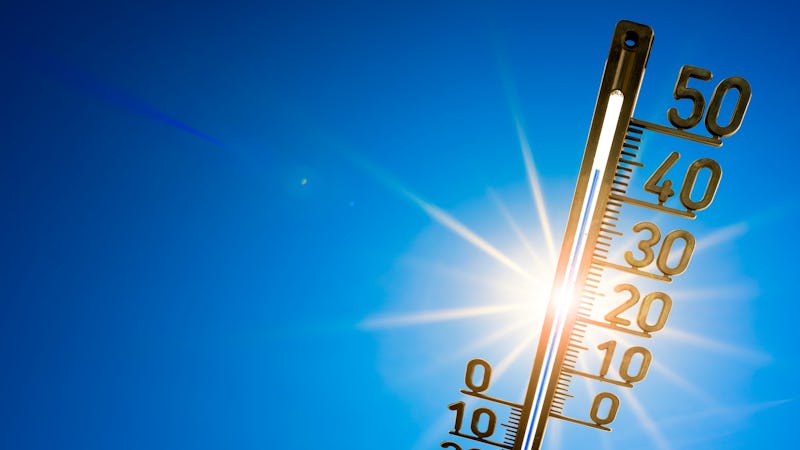 Shutterstock
There are many reasons to love a heat wave; think drinking cold beers in the park, swimming outside and wearing your cutest summer clothes. But for makeup and beauty, super hot weather is actually the biggest enemy there is. Sweat, excess oil and the damaging UV rays from the sun can cause havoc with our skin and by proxy, the makeup we put on our faces. One of the biggest issues is longevity, and how to get your makeup to stay on during a heat wave is arguably one of life's biggest beauty mysteries.
If you're anything like me, chances are you're a bit of a sweaty betty and your face is certainly not immune to the clammy, sticky effects of the sun. Sweating not only produces excess oil and grease on the skin (which isn't exactly the best news for those of us who are already oily and/or acne-prone), it's also a bit of a nightmare when it comes to makeup. From sweating, streaming faces to the need to constantly touch our faces, keeping makeup actually on is a challenge in itself.
With this in mind, I've offered up some of the best ways to keep makeup on during a heat wave, from priming the skin to switching up your formulas. You're welcome.