Follow This Trichologist's 9 Tips To Make Your Hair Grow Fast & Remain Healthy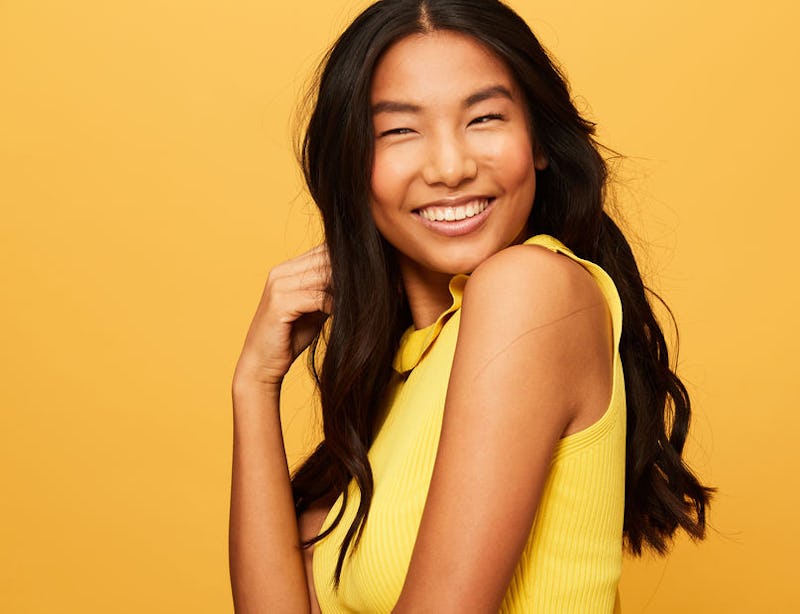 Leandro Crespi/Stocksy
Hair care can be tough to keep up with, especially if you're super busy. We all want healthy hair, and, for some, that means long, luscious locks that we can swish around and feel fabulous about. But how do we achieve that look? It certainly seems harder than the women on the adverts make it seem. Here are nine tips for hair growth in just two months from a trichologist who has seen it all.
"On average, hair grows a half an inch a month. So, in a year, it generally grows six inches," says Anabel Kingsley, a trichologist and hair guru at Philip Kinglsey. "There are three stages of the hair growth cycle. Anagen (the growth phase), Catagen (an intermediary phase), and Telogen (the shedding/resting phase)."
Some of Kingsley's top tips may seriously surprise you. I mean, who knew so much comes down to what we eat? Speaking about the science behind this, she says: "As hair is non-essential tissue, it's the last part of our body to benefit from what we eat and the first to suffer when our diet is lacking. A balanced diet containing all essential food groups is therefore essential."
But else should we be thinking about when we're trying to grow our hair in a short period of time? Read on to find out.