7 Things To Know About Getting A Cat When You're Allergic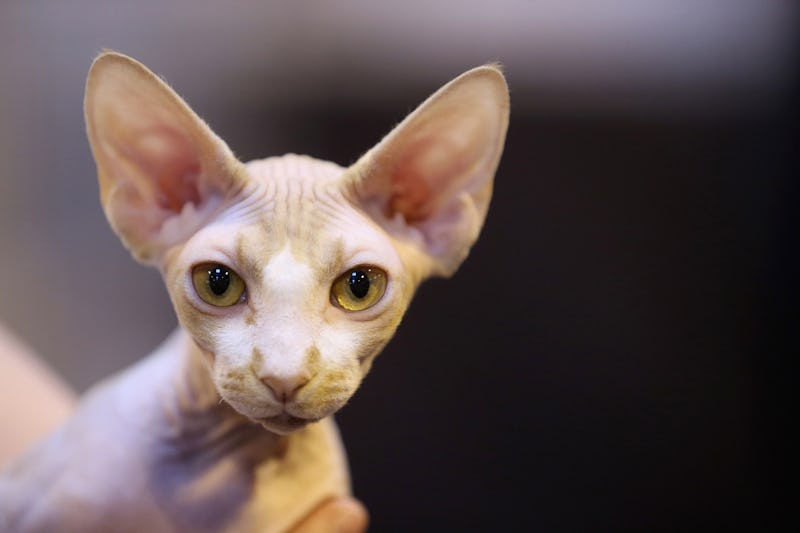 Oli Scarff/Getty Images News/Getty Images
As a person with three cats, I can confidently say that they are the best pets ever and my life would not be nearly as joyful without them. As a person who is allergic to cats, though, I can attest to the fact that it can be a challenge to live with them. Having any kind of allergy can be frustrating — being allergic to something living in your home can be even worse. But just because you're allergic to cats doesn't always mean you can never own one. If you have your heart set on having one as a pet, there ARE ways to do it.
I'm allergic to both cats and dogs, yet I've owned both over the course of my life. I've learned how to adjust certain aspects of the pet-having experience so that I can happily live with my cats without sneezing, sniffling, or rubbing my eyes all the time. Allergies shouldn't always have to hold us back from living with these adorable, cuddly creatures, and as far as allergies go, pet allergies are fairly easy to manage. And since they vary from person to person, you might find that yours really aren't all that difficult to deal with, and that you have to do minimal things to make things work in your favor.
If you're allergic to cats, know that you still have options — just be sure to read through these tips before you go out and get one for yourself.