If You Want A Healthier Relationship With Your Mom, Experts Say These 8 Tips Can Help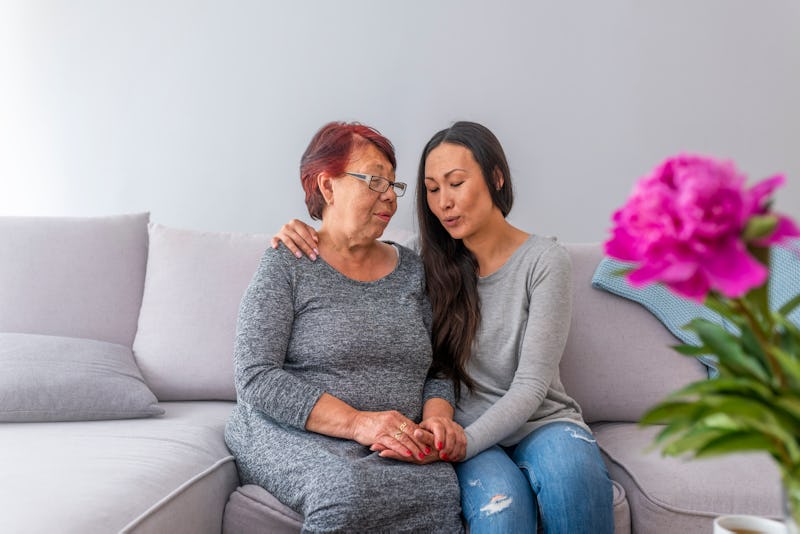 Shutterstock
When you were a child, your mom was in a caregiver role, rather than someone who you could truly be buddies with. But if you're looking to have a healthy relationship with your mom as an adult, the dynamics are bound to shift a little bit. You might have to set a few boundaries and work through any past grievances that might still be causing trouble, but with a little bit of work, being friends with your mom might be a real possibility, according to experts.
"The process of separation and individuation is a normal part of growing up," Kat Vollono, a licensed psychotherapist and mental health expert specializing in anxiety, depression, trauma, and mindfulness, tells Bustle. "As the adolescent becomes an adult, they are able to make their own choices about who they spend time with, what they do, and where they go," she says. "A healthy relationship with a mother is one that you determine is right for you." That might mean just chatting on the phone once a week, or it could mean planning to watch Gilmore Girls together every weekend. Just go with whatever feels safe and comfortable for you both.
Here are some tips for forming a healthy relationship with your mom, according to experts.