What You Can Do To Help Dreamers Fight Trump's DACA Decision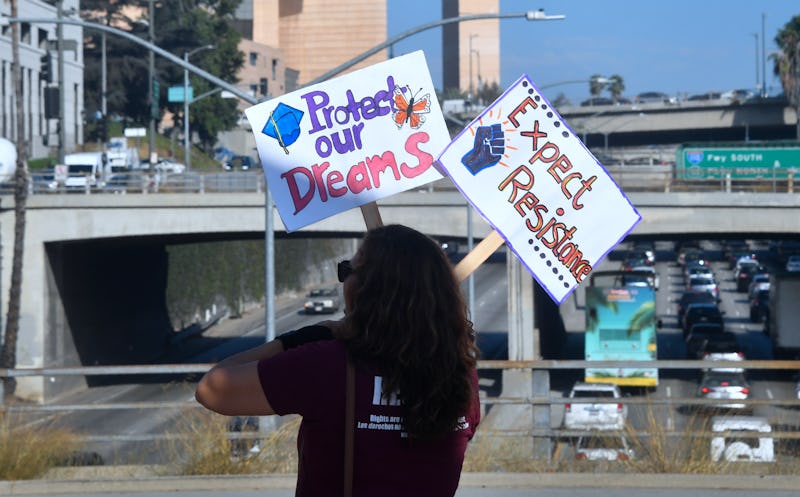 FREDERIC J. BROWN/AFP/Getty Images
On Tuesday, Attorney General Jeff Sessions announced the end of the Deferred Action for Childhood Arrivals program, better known as DACA. Implemented by President Obama's administration, DACA gave young people who had been brought as children to the United States a way to gain legal resident status and remain in the country free from the threat of deportation. If you're following news about the administration being bent on ending DACA, here's how you can help DREAMers, the program's beneficiaries.
There are some 800,000 DACA recipients now at risk. And while many are pinning their hopes on the legislative branch to come up with a solution — Trump himself declared it was time for Congress to act — there are also other ways for concerned Americans to help DREAMers.
The term DREAMers is an apt one. It is the abandoned descendant of the failed DREAM Act (Development, Relief, and Education for Alien Minors), legislation that has been in the works since 2001. Though many politicians have spoken favorably about passing the DREAM Act, it has never managed to find enough bipartisan support (particularly amongst Republicans) to make its way into law.
For those 800,000 who have grown up in America and call this land home, "DREAMers" is also an appropriate way to describe the position in which they now find themselves. For all those who dream of a better future alongside them, here a few ways to help: