How To Help The Missing D.C. Children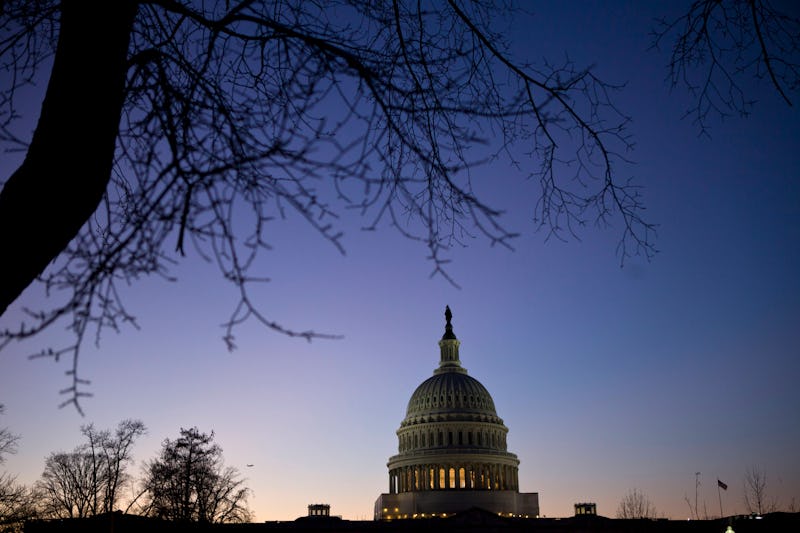 Brendan Smialowski/Getty Images News/Getty Images
Last week, social media and news feeds lit up with the story of missing girls in Washington D.C. At first, it was reported that 14 Black and Latinx girls had gone missing in a 24-hour time period. Fortunately, that statistic was eventually proven false. However, there are still young people missing in the D.C. area. With all of the media attention on the problem, you may be wondering what you can do to help D.C.'s missing girls?
The initial reporting may have been off about D.C.'s missing African American and Latina girls, but 527 juveniles in D.C. have gone missing in 2017 so far according to the Metropolitan Police Department. As of March 27, 14 of them were still open cases. Three days earlier, NBC News reported that 22 missing cases were still open. So, in the last week, luckily, it seems like some of the missing kids have been found. However, D.C. has seen anywhere from 2,067 to 2,610 missing juveniles reported since 2012. That means there could be many more children reported missing throughout the rest of this year.
Because missing children in D.C. is a continuous issue, there are still plenty of ways that you can help out any time.
Stay Informed
Last week when the news spread about the missing girls, people kept sending around the posts without checking the accuracy of the information. While getting the word out about missing children is normally a great thing, it doesn't help if the police spend time looking for people who aren't actually missing. So, checking the facts on what you read and keeping up to date with reliable sources is very important.
Spread The Word
Once you know that what you're reading is true, spread it however you can. Through social media, word of mouth, and posters can all help locate missing children. Especially if there is a photo attached to a missing person's report, getting the image out can be helpful in spotting the missing child.
Donate To Missing Children's Causes
There are various causes dedicated to helping missing children. Consider donating to the Black and Missing Foundation, the National Center for Missing and Exploited Children, or look for Go Fund Me pages for missing children.
Don't Become Desensitized
One of the worst thing we can do for missing children is forget about them or not let their disappearance affect us. Yes, there are large numbers of children who disappear each year in D.C., as evidenced by the police statistics. But that doesn't mean we should accept it. Staying vigilant about the situation is important if we are to really serve the community well.