9 Ways To Find Work-Life Balance When You WFH & Yes, Getting Dressed Is One Of Them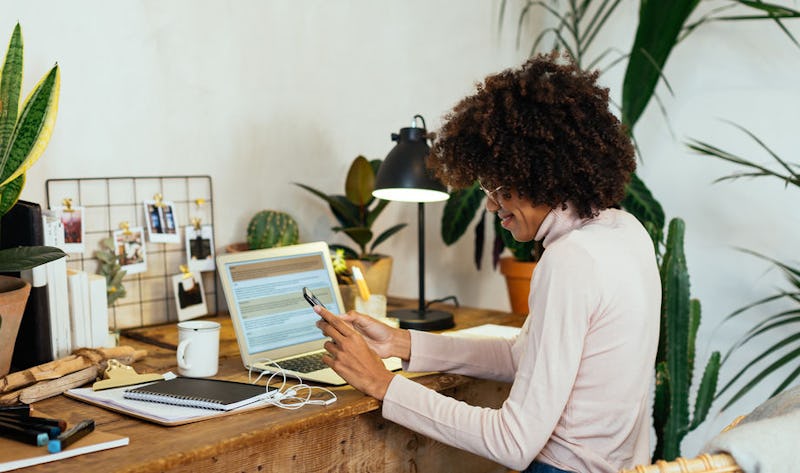 BONNINSTUDIO/Stocksy
At the beginning of this year, I decided to go freelance. I had been freelance once before, but that was more a case of being unemployed, rather than an active decision on my part. At first, I found it hard to secure work and even harder to summon the strength to get out of bed. But once I had found regular clients, getting up each morning became pain-free. What was now difficult was ensuring I pleased my clients, my friends and family, and myself. I'm still learning, so I asked some more experienced freelancers for tips on how to keep a work-life balance as a freelancer.
Their words of wisdom range from ensuring you stick to a schedule to learning to say no to certain opportunities that come your way. Some pieces of advice aren't easy to swallow. After all, it's easy to mentally punish yourself when you don't achieve what you set out to do, when you receive negative feedback, or when a job goes so wrong you have no idea why you took it on in the first place.
But remembering that you deserve respect and breaks just like any regular employed person will serve you well in your freelance journey. And even if you haven't taken the plunge just yet, these tips may still be relevant to future you. Consultancy.uk estimates that the UK currently has two million freelancers, and that figure is only set to continue to rise.