Where To Listen To Beyoncé's 'Die with You'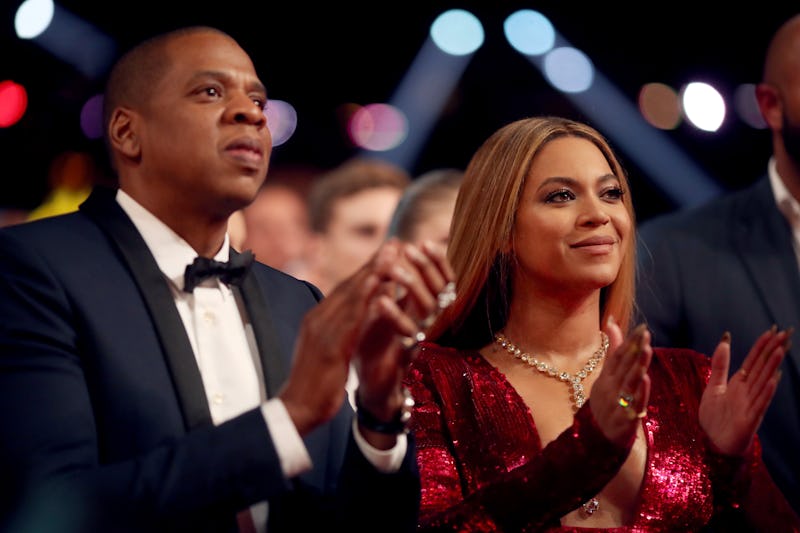 Christopher Polk/Getty Images Entertainment/Getty Images
Seven is known to be a lucky number, but for one of the world's biggest power couple's it's all about the number four. On Tuesday, April 4, Beyoncé shared a song, music video, and playlist for Jay Z on TIDAL in honor of their ninth wedding anniversary. Although Beyoncé's song, "Die With You" was originally released on TIDAL on this date in 2015, the official studio version, as well as a video for the song and a playlist called IV EVER EVER are now available on the music streaming service website, so you can enjoy the Carters' special day, too.
It's safe to say the bees in the Beyhive "wakes up just to sleep" to the sweet sounds of Queen Bey. But those wishing to be serenaded to her loving ode to Hov will have to sign up for a TIDAL account first. A quick search of iTunes and Spotify will leave you in the dust. YouTube will offer nothing but covers and lyrics videos of the sweet tune. Obviously, investing in the streaming service to listen to "Die With You" on repeat is totally worth it.
Much like their "On The Run Tour" compilation video, Beyoncé dusts off her old home videos with her hubby to give just a glimpse into their fabulous yet totally normal home life. Of course, the lavish couple are seen riding on a private jet, basking in the sun on a yacht, but also doing more low-key stuff like celebrating Christmas at home and getting matching tattoos. I would be remiss to ignore the adorable cameos from little miss Blue Ivy who is seen planting red lipstick kisses on her mother's heavily pregnant belly.
As for the singer's IV EVER EVER playlist, Beyoncé included 63 of the most loving jams to share with your significant other. From "Anniversary" by Tony! Toni! Toné! and "Prototype" by Outkast to "Fix You" by Coldplay and "Nude" by Radiohead, she included something for everybody. I'd imagine Bey and Jay are off on an island somewhere grooving to her playlist and watching the sunset, while Blue Ivy frolics on the beach and the twins bounce to the beat of "No Ordinary Love" by Sade in Bey's belly. Nothing like a lifetime with your one true love. Now that's something worth singing about.