Mattress Sagging Or Too Soft? These Are The 8 Best Hacks To Make It Firmer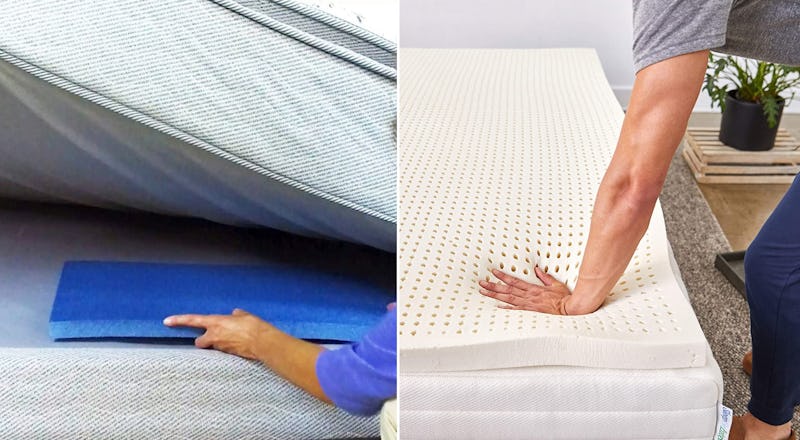 Amazon
Maybe your sleep preferences have changed or maybe your mattress has deteriorated in quality. Either way, if you want to know how to make your mattress firmer, know that it is possible to stiffen up the texture without having to buy a new mattress, but short of flipping it over or placing your bed on the floor, you'll likely have to invest in a few tools. To be sure you're buying the right things, first pinpoint the issue.
Basically, mattresses sag for four reasons: One, they were a little too soft to begin with. Two, they start to break down over time — foam, latex, and innerspring mattresses all get softer with use. Three, your bed frame or box spring isn't supportive enough, so the mattress doesn't have a firm enough base. Four, the temperature in your room might be too hot. (Certain materials, like memory foam, actually get softer in warmer environments.)
Quick, affordable fixes like mattress toppers and reinforcements can rectify the first two issues. When it comes to number three, you might want to invest in a more supportive bed frame. And for number four? Consider getting a cooling unit. No matter your cause, scroll on for easy ways to make your bed way more comfortable.
We only recommend products we love and that we think you will, too. We may receive a portion of sales from products purchased from this article, which was written by our Commerce team.