10 Tips For Communicating With Someone You're Seeing Casually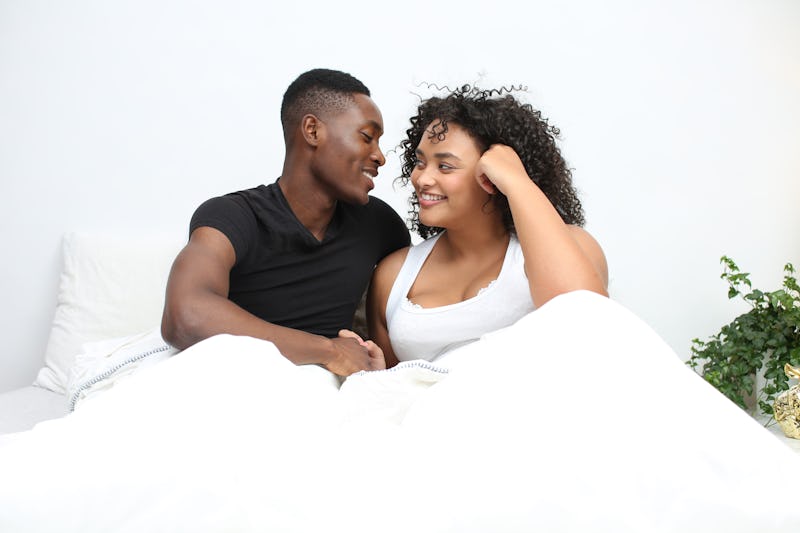 Ashley Batz/Bustle
Communication in casual relationships can feel like a minefield, but it's safe to say most people know that it's not actually cool to be aloof in a relationship, even if it is "undefined." Luckily, communication isn't a skill set reserved for long-term couples and married people. And there are ways to avoid the early morning "u up?" text if you don't want it (and, of course, set rules around the booty-call if it is your thing).
"​I think that open communication is important in all relationships, not just the exclusive [or] committed ones. And some people might disagree, but I think it's actually more important in casual relationships," Dr. Tanisha M. Ranger, licensed psychologist and owner of Insight to Action LLC, tells Bustle. The "go with the flow" mentality might seem like the path of least resistance, but it's really not. You need to know you're on the same page.
"[For casual couples,] lack of communication is the biggest mistake I see. Often, neither party is being honest because they are afraid of hurting the other person's feelings or not getting what they ultimately want," Monica Parikh, dating and relationships coach, tells Bustle. Having a solid relationship with yourself and feeling open to clear communication with friends and family can make broaching these difficult topics with casual partners more stress-free.
"Open communication in a casual relationship can help people avoid a lot of awkwardness, hurt feelings [or] bitterness," Dr. Ranger says. And it's way easier than it seems.
Here are 10 communication tips that work even in casual relationships, according to experts.